The Florida Keys are a chain of around 1700 islands stretching from the tip of mainland Florida and drifting west to Key West. Kayaking the Florida Keys is a bucket list item for many, and there are plenty of backwaters to check out… without crowds of vacationers. Yes, you'll see some avid nature lovers, but kayaking the Florida keys is a sure way to see another side of the famous islands.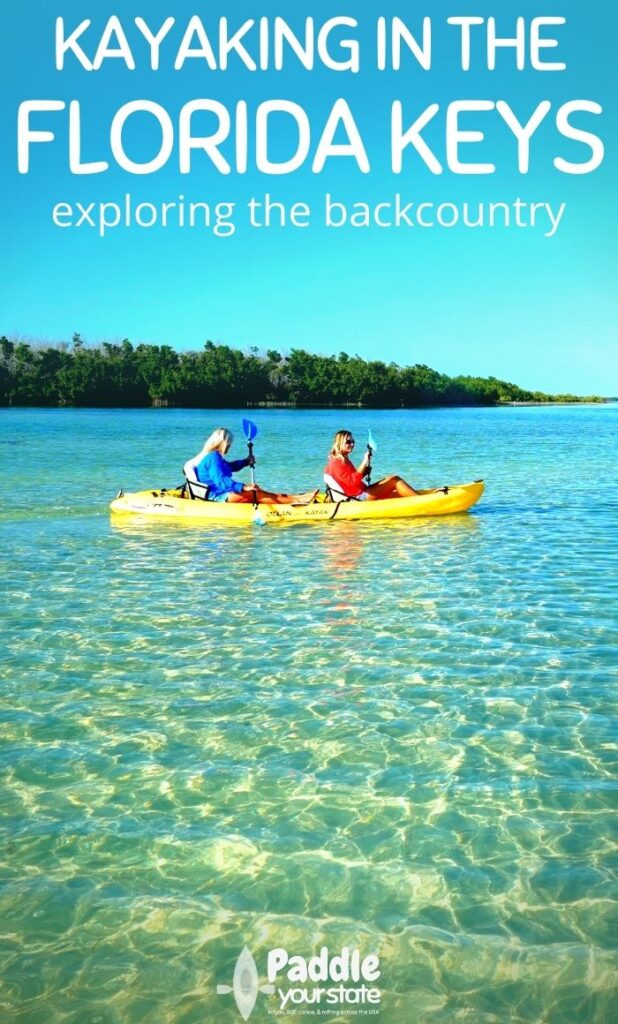 What to Expect Kayaking the Florida Keys
Paddle a kayak through the backcountry waters of the Florida Keys, and you'll see one of the world's most diverse marine life ecosystems. The quiet, shallow backwater region of flats and mangrove islands has inspired many naturalists and outdoor enthusiasts to combine environmental tourism with the sport of sea kayaking.
Between large and small islands, kayaking the Florida Keys provides diverse views and habitats to explore. No two islands are the same… and there are nearly 1700 of them.
Wildlife in the Florida Keys
Not easily accessible to boat traffic, the backcountry area is largely untraveled, unspoiled and teeming with fascinating plant and animal life. Avian inhabitants include roseate spoonbills, osprey, great white herons and even some bald eagles. The roots of the tangled mangroves are a great place to spot young grouper, lobster and barracuda, while the sponge flats are home to bright-colored sponges and soft corals. And we can't forget about manatees!
In part because Keys waters are protected within the Florida Keys National Marine Sanctuary, the tranquil region is an excellent locale for exploring nature by kayak.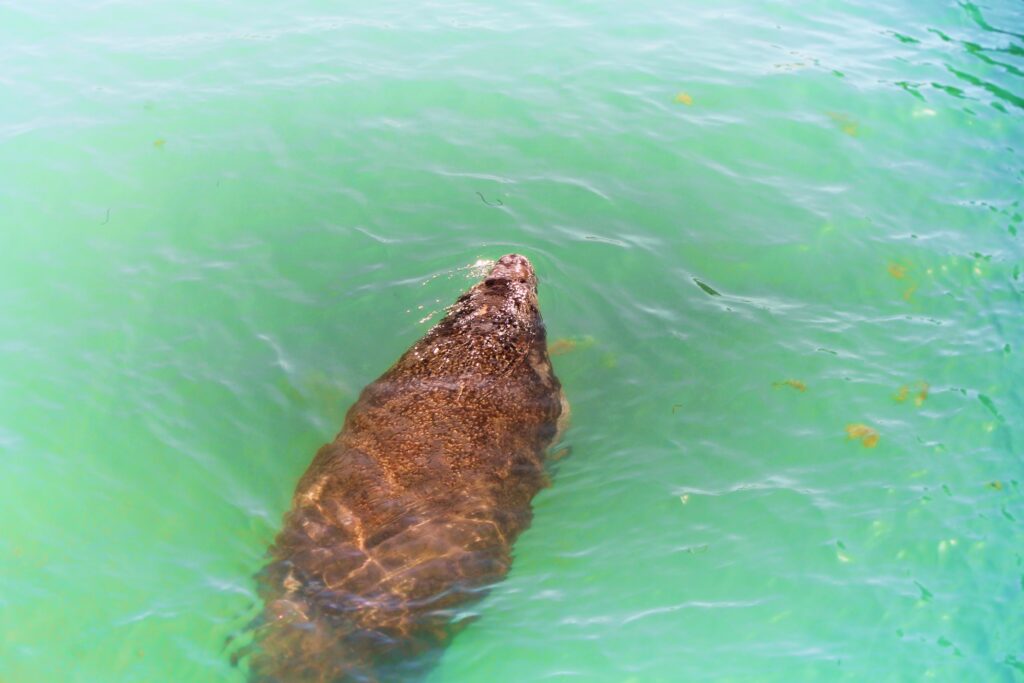 Locals Love Kayaking the Keys
It takes a special type of person to live in the Florida Keys, and those people care deeply for this unique island chain.
"Everything in the Keys has some layer of protection designated by the sanctuary," said Bill Keogh, owner and operator of Big Pine Kayak Adventures in the Lower Keys. An expert kayak and nature guide, nature photographer and author, Keogh has explored the Lower Keys for decades and knows them intimately.
"The shallow, clear, protected waters contribute to the pristine condition of the Florida Keys," Keogh said. "That's what folks want to see and these conditions are ideal for wildlife viewing."
Florida Keys Kayaking Trail
The kayaking trail throughout the Keys runs some 100 miles from Key Largo to Key West. Each area of the destination features specific spots for optimal paddling and close-up viewing of the Keys' natural world.
Key Largo Kayaking Sites
Key Largo offers launching locations at John Pennekamp Coral Reef State Park, Sunset Park, Dove Creek and Florida Bay Outfitters, among others.
Monica Woll, owner and operator of Florida Bay Outfitters with her husband Frank, said they welcome kayakers to launch from their shop. "Since we're located in Key Largo, we use Pennekamp and occasionally go to Dusenberry Creek which is canopied over," said Woll. She echoes Keogh regarding the beauties of kayaking in the Keys.
"The water is so clear and there are so many things to see like stingrays, sharks and turtles," Woll said. "Kayaks have no problem with the shallow dips of the water, so it's really the perfect boat to explore nature."
Islamorada Launch Spots
Continuing south through the destination, launching sites can be found at Islamorada's Founders Park, Lorelei Restaurant (and they have rentals), Whale Harbor Channel Bridge, Florida Keys Kayak at Robbie's Marina and Anne's Beach. Whether you are bringing your own gear or you need to rent a kayak, Islamorada has many options.
And who doesn't want to experience sunset kayaking in the Florida Keys?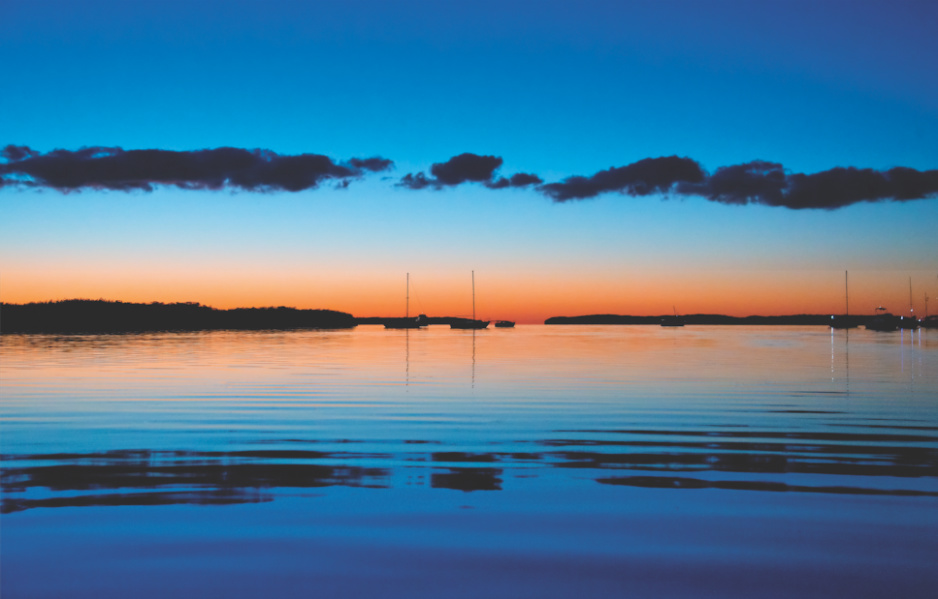 Launching from Marathon Key
In the heart of the Keys at Marathon, kayakers can launch from Curry Hammock State Park, Tom's Harbor Cut (by Duck Key) and Sombrero Beach. You'll find addition spots for putting in, but these are easy options for any skill level.
Continuing southwest through the Lower Keys, the Old Wooden Bridge Marina, Bahia Honda State Park, Looe Key Reef Resort (book it here!), and Dolphin Marina will keep you moving through the island chain. Backcountry kayaking in the Florida Keys get quieter and quietr as you go.
Before you get to Key West, there are three sites on No Name Key that are prime launching spots in the Lower Keys. These will let you circumnavigate No Name Key and explore the eastern edge of Big Pin Key.
Kayaking at Key West
At the end of the island chain is Key West. Known for many things, including being the LGBTQ destination of the keys and Ernest Hemmingway's stomping grounds, there are countless ways to spend your time in Key West.
Key West kayaking launch sites include Key West City Marina, Smathers, Higgs, Simonton Street and Dog beaches and Lazy Dog Adventures (they do tours and rentals as well).
Guided kayak excursions are available throughout the Keys, designed for paddlers of all skill levels. Kayak rentals are available for those who want to venture into the backcountry waters on their own.
Note: always have an offline map downloaded onto a smart phone if you're kayaking the Florida Keys on your own. If you paddle far and lose your way, an offline map with GPS will help you out a ton.
With their pristine conditions, abundant wildlife and numerous launch sites, the Keys can be a paradise for kayakers. Even a strong wind, the kayakers' worst enemy, doesn't have to scuttle a day of paddling in the island chain. If high winds make conditions rough, just heed the words of expert kayak guide Bill Keogh: "You can always find an island somewhere in the Keys to hide behind and kayak."
For more information about kayaking and other ecotourism activities in the Florida Keys, visit Florida Keys Ecotourism.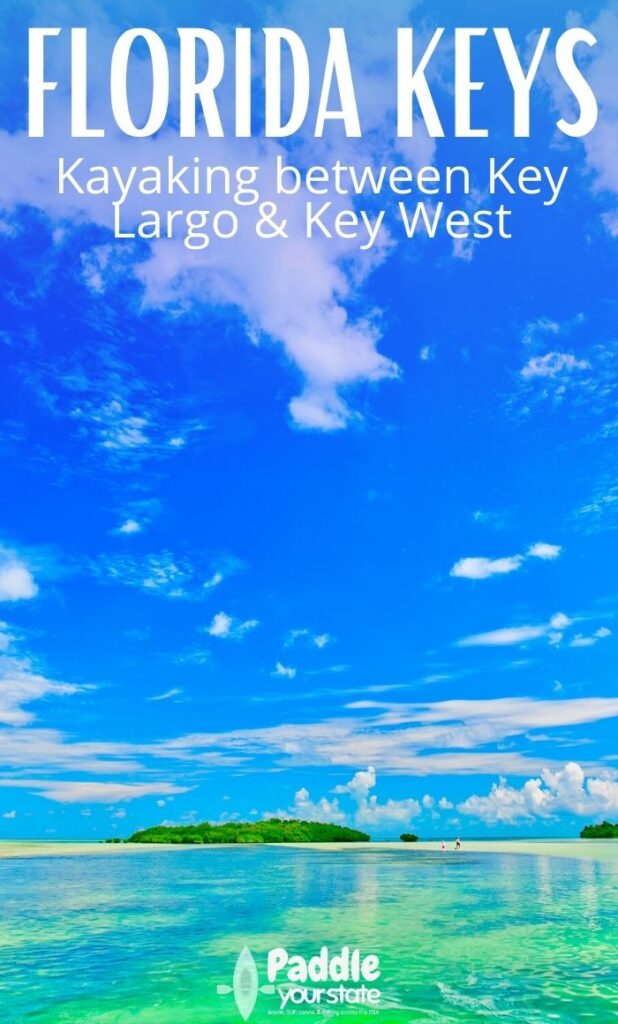 For more Florida kayaking and paddling information, check out our Florida Paddle Destination page.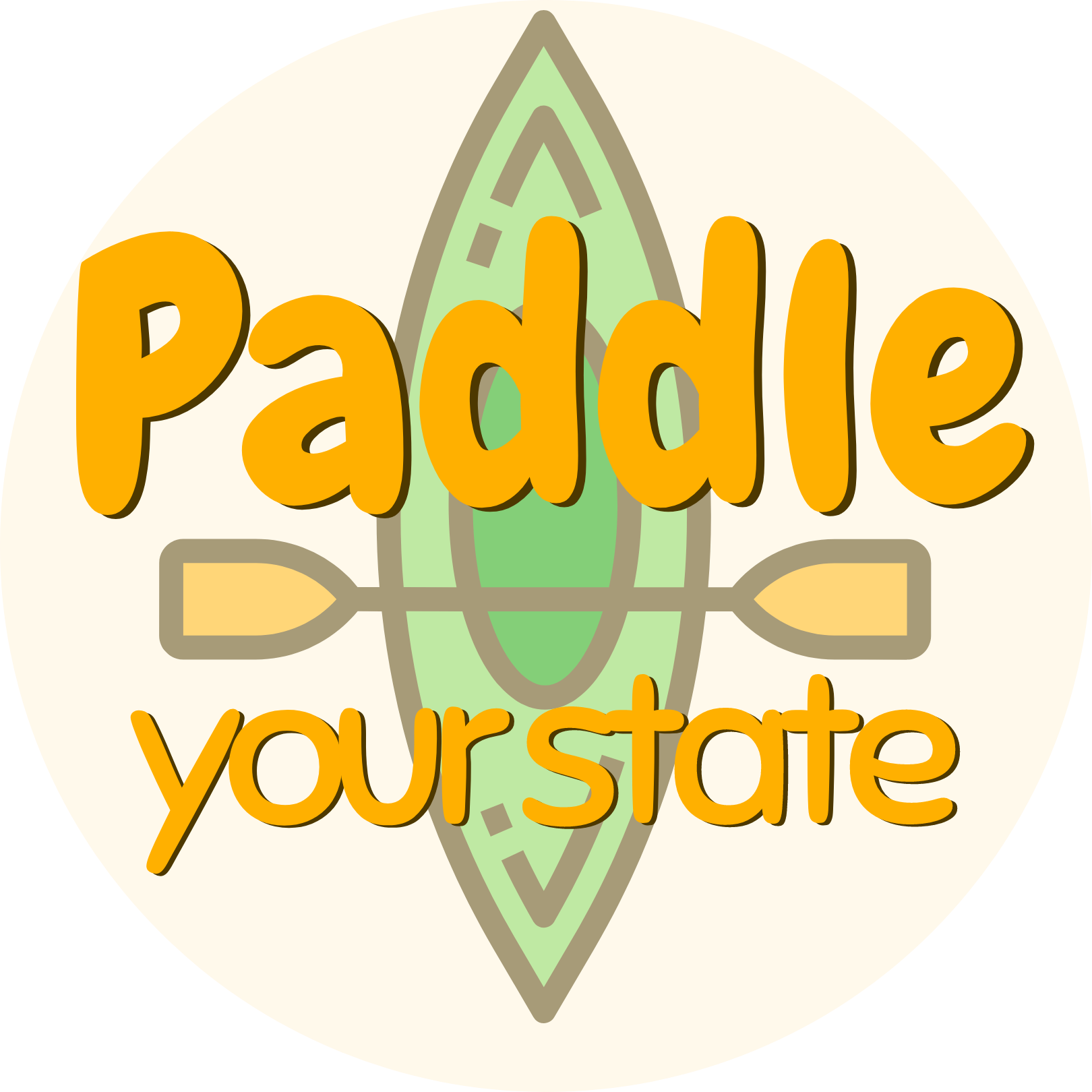 Paddle Your State works in cooperation with destinations and tour companies all around the USA and Canada. We invite locals and representatives from many different places to share their best picks and tips for paddling in their own backyard.
While some content from destinations may be sponsored or contain affiliate links, all information and stories are shared from a place of passion for paddling and the outdoors.