Jasper National Park is located in the Canadian Rockies and is home to many kayaking destinations. If you're looking for a breathtaking and unforgettable natural experience, look no further than Jasper National Park in Canada. The park offers something for everyone with its soaring mountains, pristine lakes, and abundant wildlife. Whether you're a first-time visitor or returning tourist, this article will outline what you need to know before going to Jasper National Park. If you're looking for a challenge, experienced kayakers have plenty of options. However, if you're just starting, there are also many beginner-friendly kayaking spots. No matter your skill level, Jasper National Park has something to offer!
Easy Kayaking Spots in Jasper National Park
Jasper National Park hosts numerous glacial lakes with crystal clear waters that freeze in the winter. During the spring, summer, and autumn months, these waters are calm except for the occasional winds; check forecasts before heading out. 
Pyramid Lake 
Pyramid Lake is an excellent option for beginner kayakers. With calm waters and stunning views, it's the perfect place to get started. Pyramid Mountain can be looked upon from so many vantage points. The most popular launch is at Pyramid Beach on the southwestern side of the lake. For a complete run down of the lake, visit Adventure Alberta. 
*SUP Friendly
Where to launch: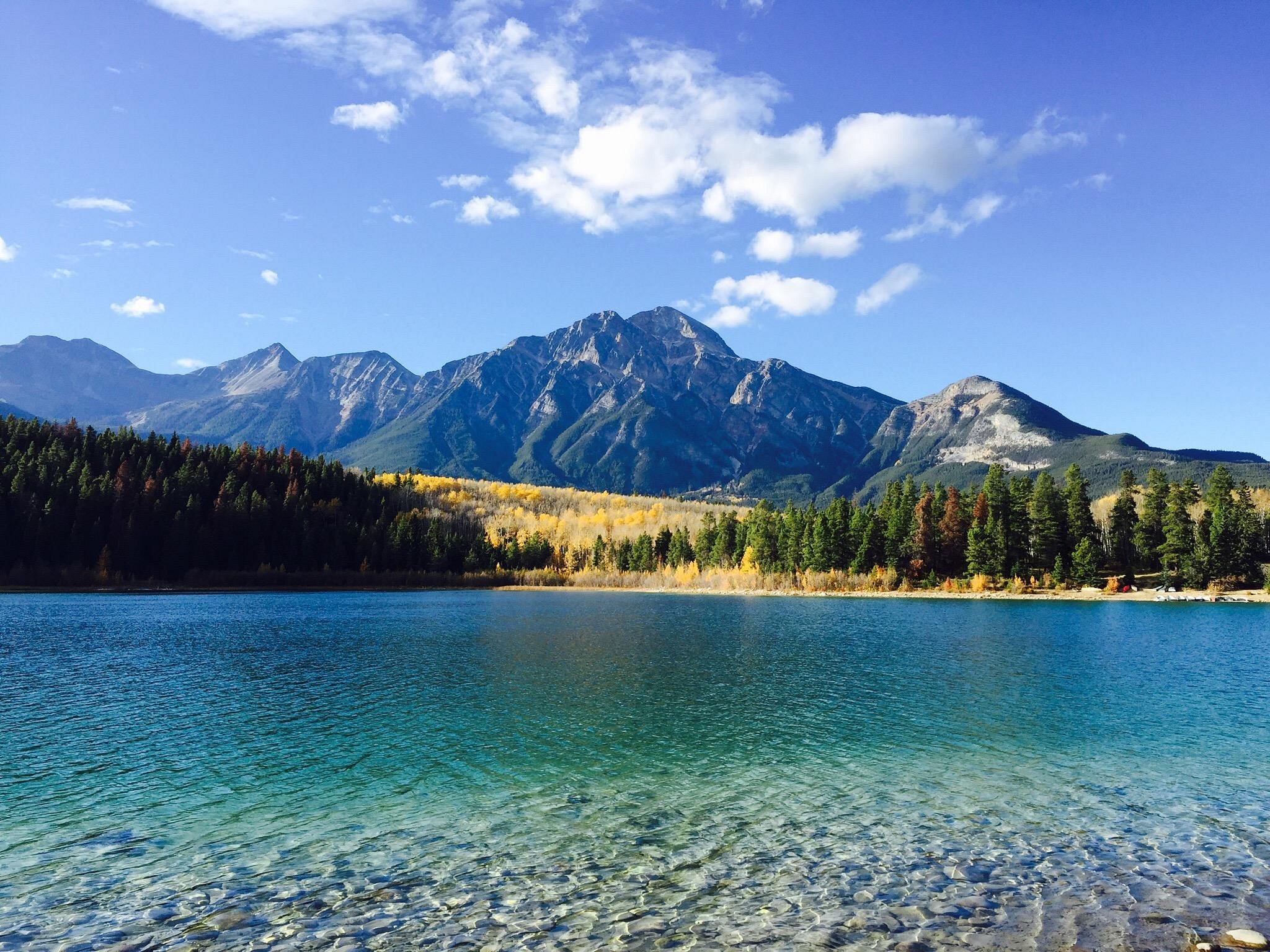 Medicine Lake
Medicine Lake is another beginner-friendly kayaking spot. It's a large lake with plenty of room to explore. The 7-kilometer-long Medicine Lakes gives paddlers shallow waters in the Maligne Valley. Expect fewer people on the waters as this one sits to close the very popular Maligne Lake. 
*SUP Friendly
Where to launch:
Maligne Lake
Maligne Lake is one of the most popular kayaking destinations in Jasper National Park. Azure water covers the beautiful Maligne Lake with a loop of just over 26 miles. It is the Canadian Rockies' largest lake. You'll discover Coronet Glacier on a paddle, see eagles and access Spirit Island. With backcountry campsites, you can spend multi-days out here. Note between November 1-May 15; there is no access to make way for the winter habitat of a herd of caribou. 
*SUP Friendly
Where to launch:
Horseshoe Lake
Located a short distance from Jasper (15 miles) is the less known natural swimming hole of Horseshoe Lake. These chilly turquoise waters are so clear you can see the fish while you paddle this quiet, less frequented lake. The reflection of the waters displays the beautiful scenery of the cliffs and pine forests surrounding the area.
Where to launch:
Talbot Lake 
Fishing enthusiasts will enjoy a paddle on the large Talbot Lake. Bring your gear for the pike you're likely to catch. Birders will enjoy the area as there are bald eagles, osprey, and tons of waterfowl.
Where to launch:
Patricia Lake
Patricia Lake has an excellent shore beach for the family to spend their day. There's great fishing, and many paddlers choose a canoe or kayak to explore the lake. For those staying on land, there's a quick 3-mile loop that gives excellent views of the scenery and wildlife. A visit to this lake is usually combined with Pyramid Lake. The tranquil setting is to do the fact as there aren't as many folks on the water. Patricia Lake Bungalows provides rentals and an easy launch.
Where to launch:
Old Fort Point Trail
A popular loop is the 2.3-mile trail of Old Fort Point Trail, which gives paddlers 360-degree views of the Canadian Rocky Mountains. A paddle here will only take about 90 minutes. It is also a popular easy half-day hike with great views. Look out for big horn sheep in the distance and other wildlife such as moose, elk, or eagles.
Where to launch:
Difficult and Technical Kayaking in Jasper National Park
While most of the lakes in Jasper are geared towards more gentle paddling on kayaks, SUP boards, or canoes, there are many tributaries from the Athabasca River. – 2-6 sentences describing the same as above, but what elements set these kayaking spots apart from the beginner suggestions.
Sunwaptar River
The Sunwaptar is a significant tributary sourced from the Athabasca River. The name in the local Stoney Indian language means turbulent waters. The trail is listed as class III rapids. The headwaters come from the Columbia Icefield.
Where to launch:
Athabasca River
Historically the Athabasca River was once a busy fur-trading route; today, there are rafting and canoe tours that can be done to discover this history and the natural surroundings. If you want a multi-day trip, try the 70-mile paddle between Hamlet of Smith and Athabasca. There will be different islands that you can camp on as you make your day downstream.
Where to launch: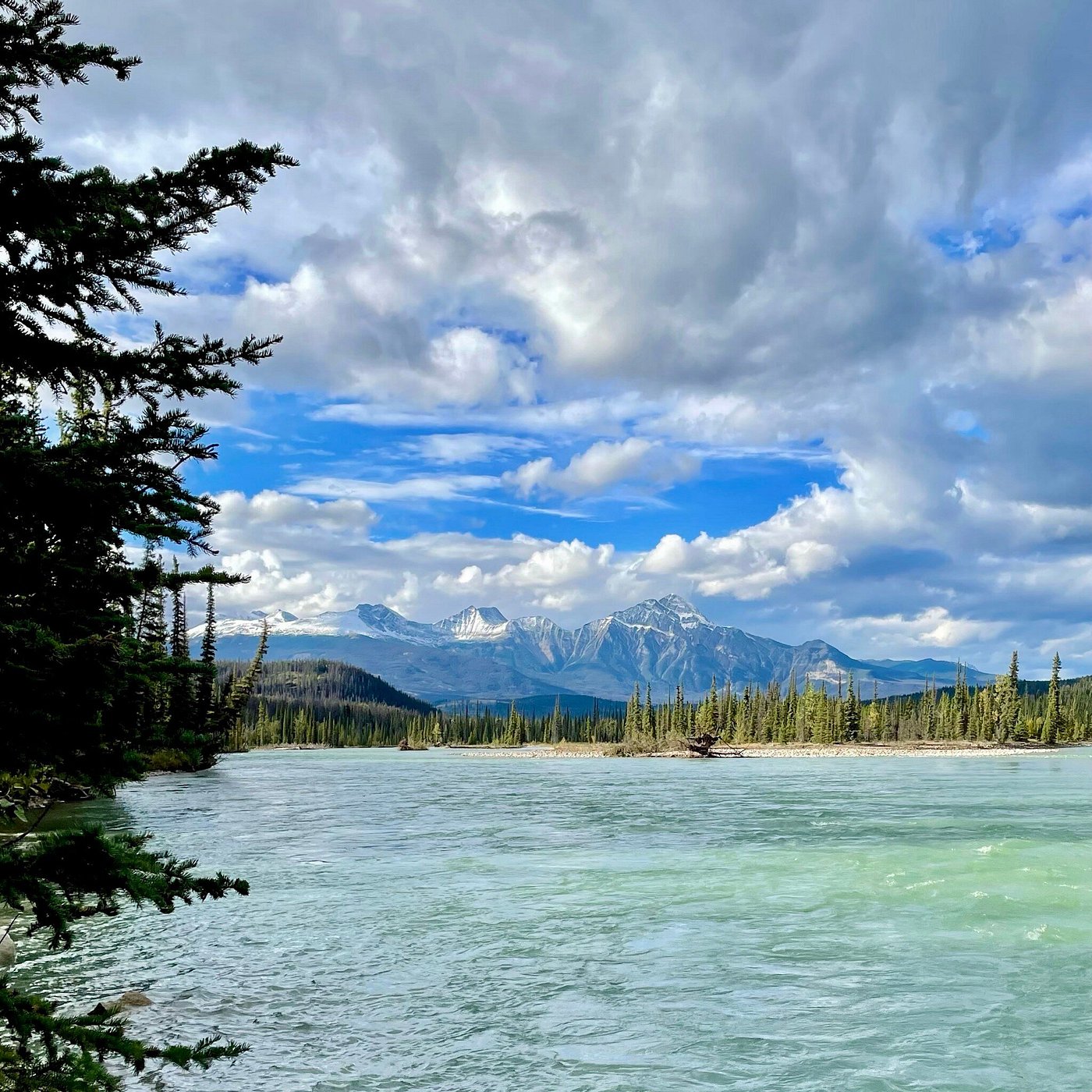 Edith Lake
The glacial-fed Edith Lake is perfect for every season. Winters bring frozen ice and skating. Outside of winter, many visitors swim, fish, and paddle on kayaks and SUP boards. You can combine Annette Lake and Edith Lake if you're crunched on time.
Where to launch:
Whirlpool River
The short Whirlpool River is a tributary of the Athabasca River. This waterway is home to class II-IV rapids, perfect for those wanting to tackle challenging canyons with beautiful landscapes. The water feeds this river from the Hooker and Mount Brown Icefields.
Where to launch:
Beuvert Lake
Beuvert Lake is perfect for all types of paddling, whether you prefer canoes, kayaks, or stand-up paddleboards. If you are visiting from out of town and need a rental, head to the lake's boathouse. Like all the lakes in the area, you will have spectacular views of various peaks. Pyramid Mountain, Mount Edith Cavell, and Whistlers Mountain are just a few seen from this famous lake. The waters are crystal clear, exposing the rocky bottoms. When launching, be careful as rocks are slippery.
Where to launch:
Recommended Kayaking Tours in Jasper National Park
There are a couple of options for tours on the Athabasca River. The Athabasca River Easy Scenic Raft Trip is great for a small group and suitable for children three years and above. If you want to do Athabasca's Canyon Run, this has a few more rapids than the previously mentioned tour. Starting at the base of the Athabasca Falls, you'll paddle just over 7miles. There are both morning and afternoon tours, but note food and drinks aren't included. 
If you prefer a paddle on a canoe on the waters of Pyramid Lake, consider the Wild Current Canoe Adventure. Not only will you experience the beautiful Rocky Mountains scenery, you'll learn more about the area with a knowledgeable, professional guide. 
Need to Know for Jasper National Park
Jasper National Park is one of Canada's great wilderness areas. Located in the Canadian Rockies, the park covers an area of 10,878 square kilometers. The park offers various activities, including hiking, camping, fishing, bird watching, and horseback riding. There are also many opportunities for wildlife viewing. Jasper is home to a variety of wildlife, including grizzly and black bears, wolverines, caribou, elk, and mountain lions. The park also has a large population of birds, including eagles and ospreys.
When to Visit Jasper National Park
Before visiting Jasper National Park, you should know a few things. Jasper National Park is home to a variety of annual events. The Icefields Parkway Discovery Days take place in June and July. The event offers free guided walks, talks, and workshops. The Jasper Heritage Rodeo is held in August, and the Banff Lake Louise Winter Festival takes place in February.
Weather in Jasper National Park
The weather in Jasper can be unpredictable. The climate in Jasper is very mild, with average temperatures ranging from 18 degrees Celsius in the summer to -6 degrees Celsius in the winter. However, since the park is in the mountains, there can be significant variations in temperature depending on elevation, and the weather can change quickly. The best time to visit Jasper National Park is during the late spring or early fall when temperatures are moderate and inclement weather is less likely.
What makes Jasper National Park a unique and unforgettable experience is its wilderness. The park is one of the last remaining areas of true wilderness in North America. It is where you can truly get away from it all and connect with nature.