Made by KIALOA Paddles, the Makai Adjustable Stand Up Paddle is a solid value.  I pur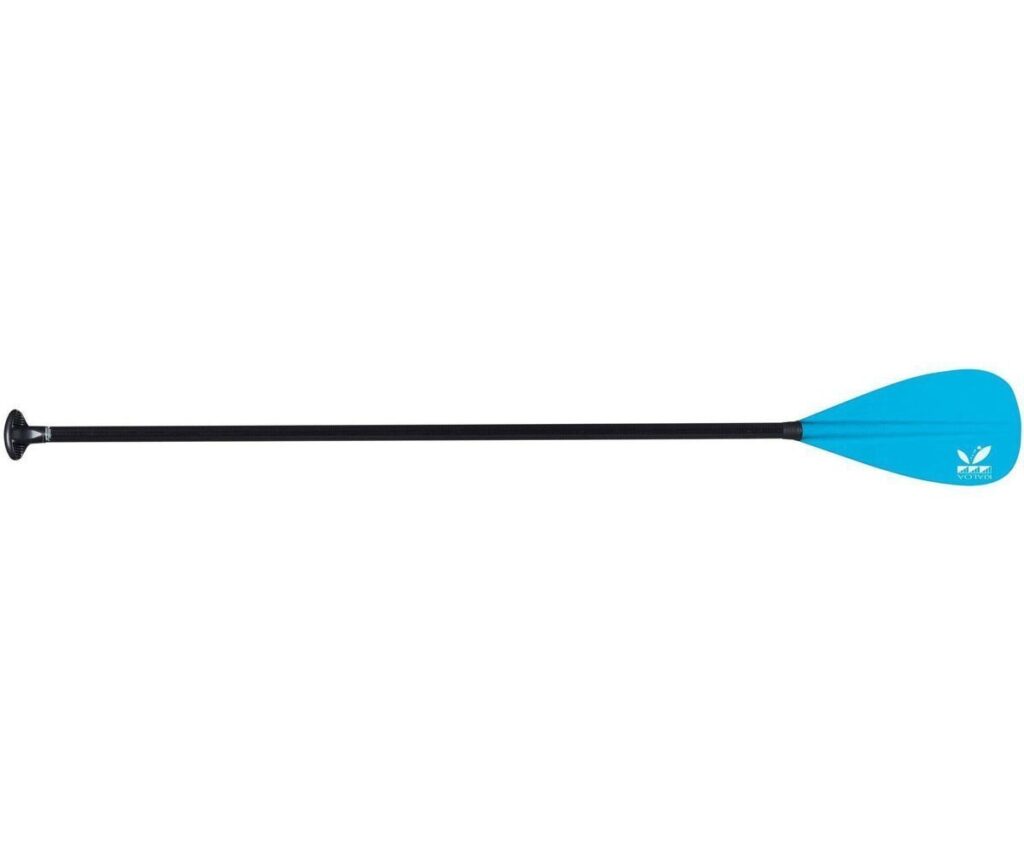 chased mine for $130 and am very happy with it. I like the look and feel of it, as well as how solid it is.
I bought this one after purchasing another paddle, a three piece collapsible paddle that wasn't quite right for me. Don't get me wrong, the 3-piece worked great for SUP, but it it just doesn't come apart easily, which is why I wanted it.
It's adjustable from 70″ to 86″. The adjustable paddle mechanism is a twist adjustment, not a tension clamp like most paddles. I think this small difference makes the paddle more sleek and easier to shift side to side while paddling.
Weighing only 2 lbs, it's pretty easy to maneuver. This adjustable stand up paddle is made of fiberglass, not carbon, but is still wonderfully light. I think that's a highlight: lightweight but not as expensive as other paddles.