Nite Ize RunOff Waterproof Phone Case: clear pics and a touch screen!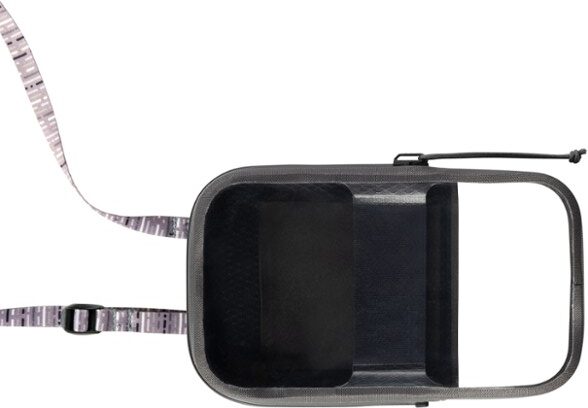 You would think that a ziploc bag would be find for keeping your phone safe and dry, but no. It's worth it to get a good waterproof phone case for paddling. The Nite Ize RunOff is surprisingly good when it comes to functionality and clarity. I was genuinely surprised at the photo quality.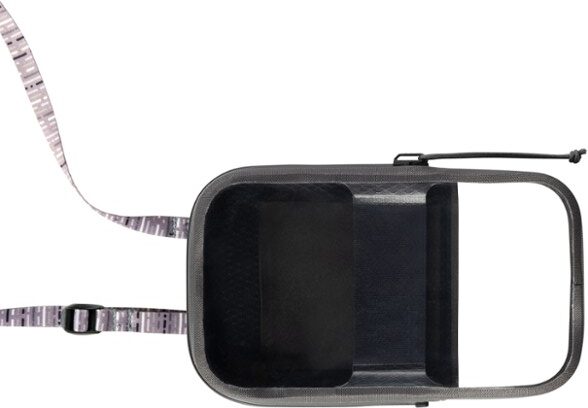 Highlights of the Nite Ize RunOff Waterproof Case
There are several things I love about this waterproof case that make it perfect for either stand up paddle boarding or kayaking. The case itself is very light and durable and the zipper on it is toothless, making it very watertight. The clear plastic front is thin enough that using a touch screen phone is still easy.
The case also has a securing strap within it, which is nice if you're being extra active. There's enough space to also hold some cash/cards or even a key or two, so that's a bonus if you're heading out on your own.
Taking Photos with the Nite Ize Waterproof Case
Truthfully, I have low expectations when it comes to being able to take quality photos through a waterproof phone case. I've had several cheap ones (not just inexpensive, but cheap) and this one definitely out-performs the others. As long as the phone goes in dry, the case doesn't fog up, so the photos through the plastic are still pretty good.
Both the front and back of the case are clear in the right places to be able to take photos. Assuming the case is tight enough to the phone, the light refraction through the case is fine and doesn't severely impact pictures.
Tip: this case has enough space that you can trap a fair amount of air to make it floatable too.
Waterproof Phone Case Testing
The Nite Ize RunOff Waterproof phone case is rated to be waterproof up to one meter (about three feet) submerged, including being able to take photos underwater. Yes, this is true, but it also isn't as easy as that. When you're actually in the water trying to hit the buttons on your phone, you need to have skill and good contact with the surface of the phone.
Yes, it's totally possible, but it's not easy 100% of the time. You may have to tap a few times. I have the Google Pixel 3 and can take photos by hitting the volume button on the side, but since the case is so rigid, it's more difficult to hit the button.
Overall, this is a pretty good waterproof case for a smart phone. I do recommend it and think it out performs any other I've tried. I would purchase it again or for friends and family. Buy the Nite Ize RunOff Waterproof Phone Case here!
We have another phone case review too, for the Hiearcool Universal Waterproof Case. It's way less expensive and works, but I am not completely comfortable with its waterproofness. Read about it soon!