The WING Inflatable SUP has been a favorite paddleboard for us for 2+ years now, and it's still going strong. See what we love about it and where to find the BIC / TAHE Wing board.
We get a lot of questions on Instagram about what the best inflatable SUP for a beginner is, and there are lots of answers, but consistently we recommend the WING. It's a great board that's both long enough and wide enough for a beginner, and its price is actually pretty good. This review of the WING shares everything I enjoy about it with very few negatives.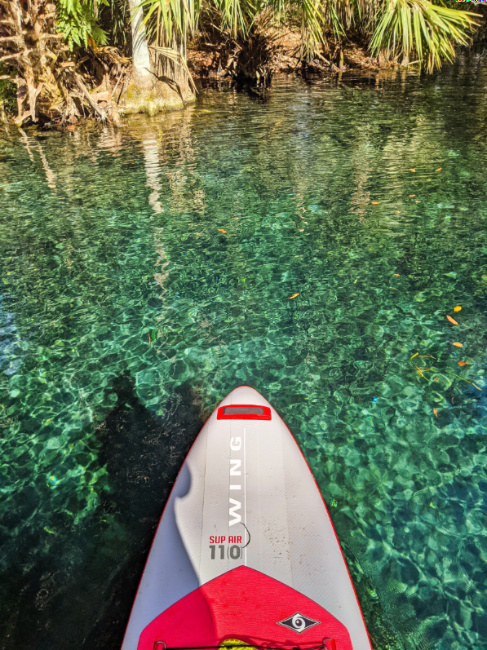 What a fantastic inflatable board! When you start shopping for inflatable SUP boards and reading reviews you find that rigidity is a big concern (how firm the inflatable board it). The BIC Sport WING Inflatable SUP is great for mellow water or actual surf. This is a great first paddleboard.
NOTE: It's now being manufactured under the TAHE brand, but the board is the same!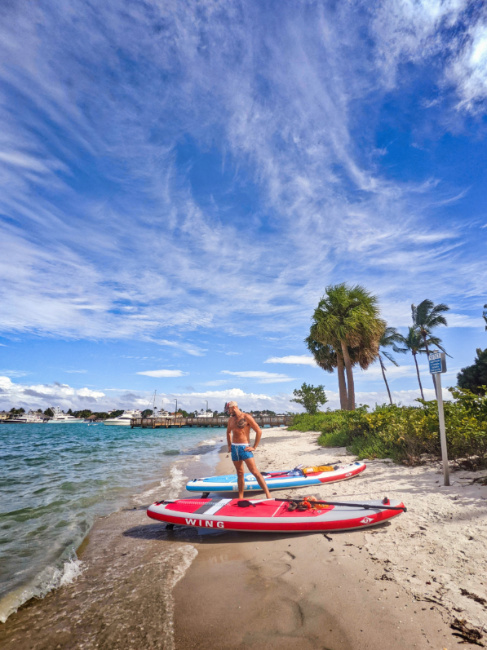 Where to get the WING Inflatable SUP
Most sporting goods retailers carry the TAHE or BIC WING, at least in their online stores. I originally purchased mine through REI, but they cycle through their inventory very swiftly. Backcountry keeps a good number of TAHE inflatable SUPs in stock, including the Beach WING.
The BIC Sport WING Air Premium Inflatable SUP is pretty good for its price point. Purchasing it comes with a full kit including pump, leash and fin (standard SUP kit). If the WING is not in stock, Isle SUPs are very similar in specs and quality.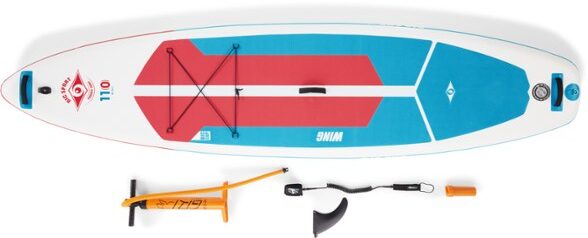 WING Inflatable SUP Ease of Use
I love the WING Inflatable SUP as a beginner paddleboard. It inflates easily and quickly up to 15 PSI and the removable fin attaches very easily. On the water, the WING tracks straight and is very easily navigable. It deflates and packs up back into its carrier just fine and without struggles.
If you're not great with balance, the BIC Sport WING could be perfect for you. Its rigidity is cause for saying nice things. We always are cautious about inflatable water equipment because less expensive inflatable products tend to buckle and become difficult to maneuver, but the inflatable WING SUP really holds its own.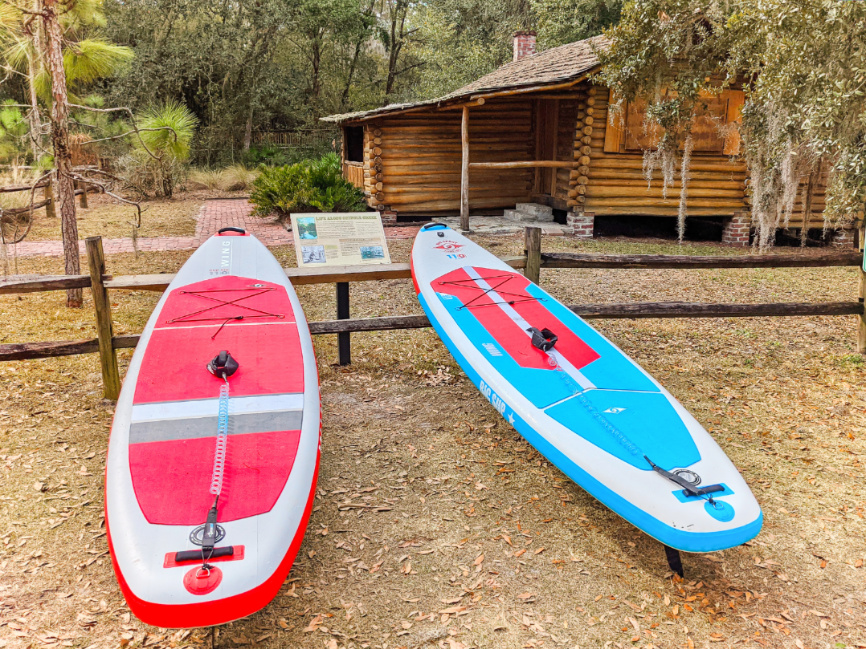 To Love About the WING Inflatable SUP
Because it's a bit fatter than other inflatable paddleboards, like the Rogue Showdown for example, the WING is very stable. It's actually stable enough that our kids can use them, either as a passenger on the front or paddling themselves. They handle really well in calm water or with a current.
Something else that I enjoy about the WING is that it has multiple handles. You can either carry it on your own with the center handle (not just a grippy spot) or you can have help, as there are handles on both the front and back of the board. Additionally, there is a bungy on the WING that's great for storing a dry bag, water, or other gear. Most often, my flipflops live there.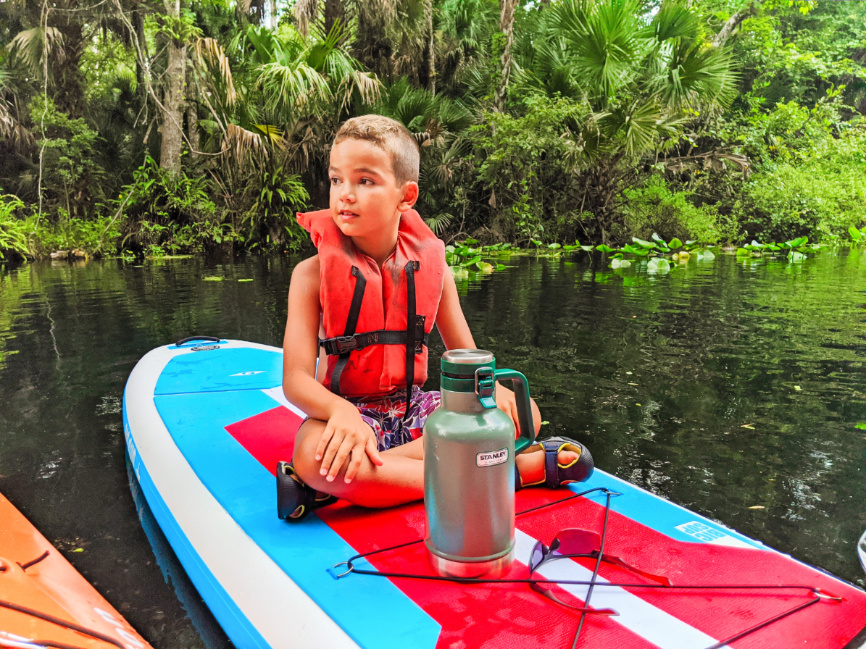 Downsides of the WING SUP
There are very few downsides to the BIC / TAHE WING inflatable SUP. The only thing that stands out as a negative but is also a positive is the length of the detachable fin. Because it's a longer fin than most inflatable paddleboards have, it is easy to hit underwater obstacles (submerged trees, rocks, oyster beds…). On more than one occasion I've had to dismount my board to get over an obstacle.
The long fin is also what makes the WING such a great beginner paddleboard. The long fin adds a remarkable level of balance to the board. So you win some and lose some, but if you're paddling places without underwater obstacles to consider, you'll love it.
All in all, this is a great inflatable SUP. It's tied for being a favorite with our WOW Watersports Rover Inflatable SUP. Both boards offer great balance, are hearty on the water and super easy. Best of luck in your decision making!