Banff National Park is one of the most popular tourist destinations in Canada. Nestled in the Rocky Mountains, Banff offers visitors plenty of things to do, from hiking and biking to skiing and snowboarding. But one of the most popular activities in Banff is kayaking. There are many different kayaking routes to choose from, each with its own challenges and rewards. Here are some of our favorite kayaking routes in Banff National Park.
Easy Kayaking Spots in Banff National Park
Banff is filled with beautiful mountain glacial lakes with incredible lakes perfect for beginners. The only issue is on the larger lakes where you should be mindful of winds. This can be avoided by going for your paddle in the early morning hours. We list a few of our favorites for beginners below. 
Johnson Lake
Johnson Lake is a great place for families seeking out space surrounded by rugged terrain. The water is cold but great for a dip to beat the summer heat. The lake hosts the only beach in Banff. Kayakers will enjoy the views of Mount Rundle and the Cascade Mountains. off the water there's tons of hikes to choose from, most of which are flat.
Where to launch:
*SUP Friendly
Moraine Lake
Moraine Lake is characterized by turquoise waters with a background of Ten Peaks, an iconic Canadian image also seen on the $20 bill. Note this area is very busy,  prices are higher here,and  parking is limited. Rentals can be found at the Moraine Lake Lodge, an upscale hotel that's perfect for date night and fine dining.
*SUP Friendly
Where to launch:
Lake Louise
Lake Louise is another popular lake for canoeing or kayaking. Your views will include the Victoria glacier and its host Mount Victoria. The turquoise blue likely means you'll be taking tons of photos, our recommendation is to come first thing in the morning as parking can be tight. 
*SUP Friendly
Where to launch: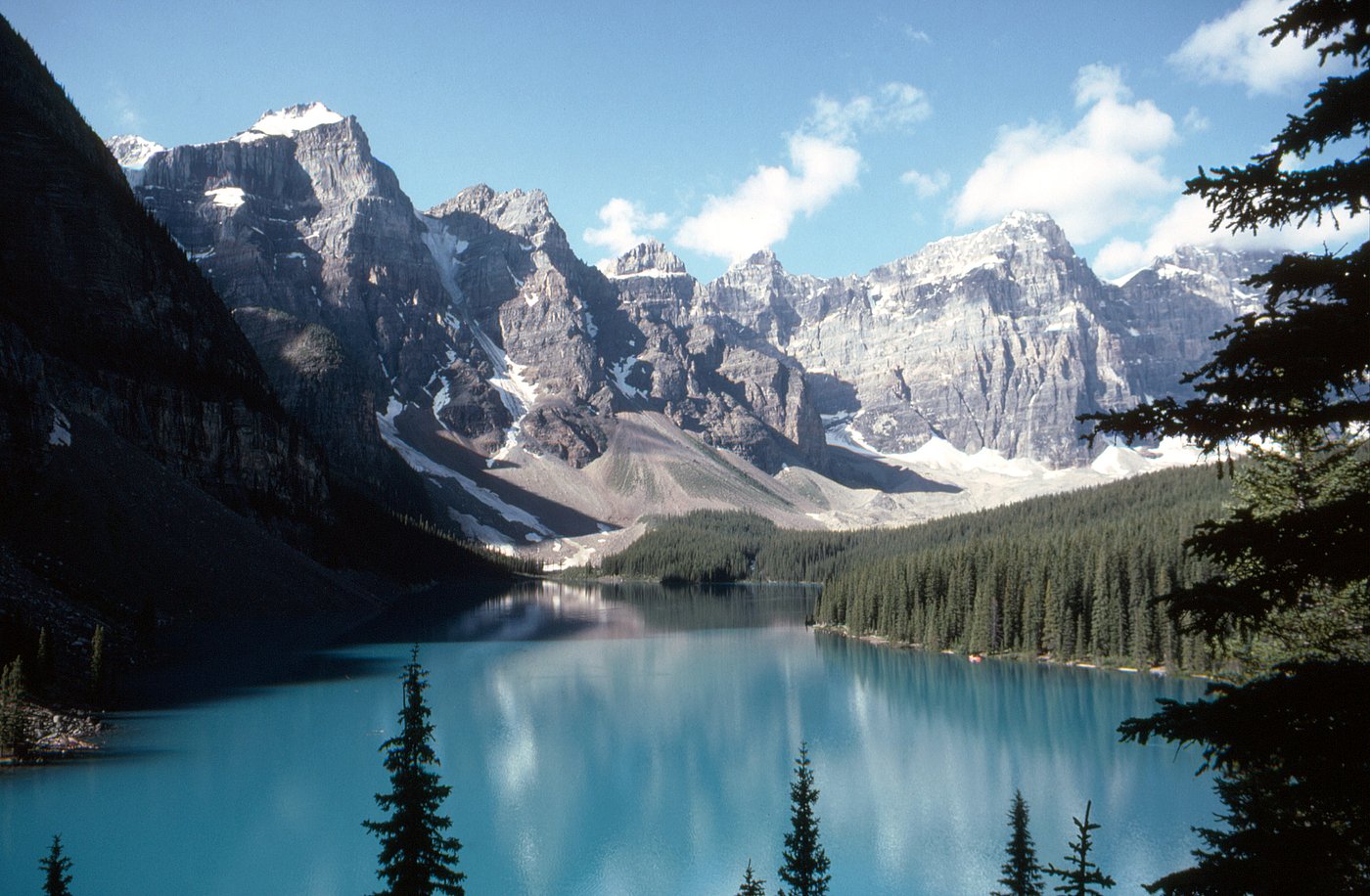 Waterfowl Lakes
Located 1700 meters above sea level, Waterfowl Lakes is a quintessential mountain lake surrounded by pine trees. Most of the park's 3.5 million plus visitors use this as a quick stop and picture while driving through the Icefields Parkway. Paddlers will enjoy the two glacial lakes but be sure to bring your own gear as there are no rentals in the area. You will have a short portage from the parking lot to get in on the water.
*SUP Friendly
Where to launch:
Herbert Lake
Herbert Lake is a quiet lake just off of the Icefields Parkway. From the road you'll have to portage but even with this you will feel like the effort is worth having the lake to yourself. Most make this a pit stop on their scenic Icefields Parkway Drive.
*SUP Friendly
Where to launch:
Difficult and Technical Kayaking in Banff National Park
Most of the kayaking and canoeing you'll be doing that require any skills will be at Spray Lakes, Lake Minnewanka, Vermilion Lakes, or Bow River. Banff is most popular with lake canoeing meaning you'll likely have calmer waters except for larger lakes that have exposure to winds. 
Spray Lakes
The long narrow waters that makeup Spray Lakes sit 400 m above sea level and are located in the playgrounds of Canmore. You can plan a whole day here given the approximately 10 mile length. The reservoir is also home to some of the best fishing in the area, so don't forget your rod!
Where to launch: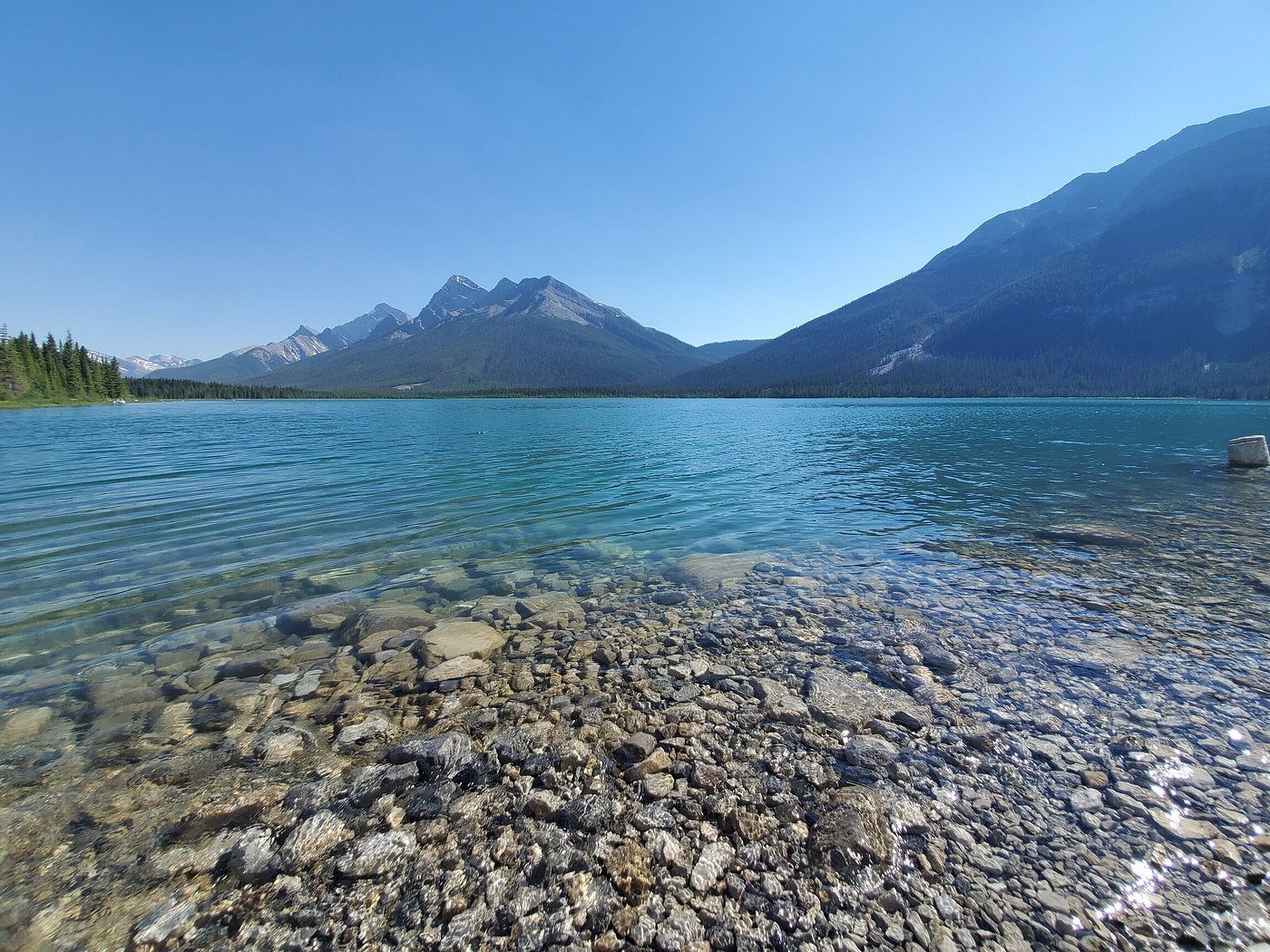 Lake Minnewanka
In the eastern part of Banff National Park is the glacier way, Lake Minnewanka. It's the 2nd longest lake in the Canadian Rockies park system. This is a great place to experience the fresh mountain air. Plan ahead as this is a popular North American destination. 
Aside from paddling, the lake is great for swimming  or fishing. Keep an eye out for bighorn sheep. As a popular location, there's a small cafe on the shores and many picnic areas. For those wanting to get on the water without much effort there are boat cruises.
Where to launch:
Bow River
Bow River is an excellent choice for those wanting to try canoeing. There are three popular trails: Lake Louise to Castle Junction, Castle Junction to Banff and Bow Falls to Canmore spanning nearly 50  miles. One highlight of the area is the breeding harlequin ducks that come during May until October.
Where to launch:
Bow Lake
Bow Lake provides visitors with one of the most beautiful vistas in the area, meaning it's popular and quite busy. Given its large size there is exposure to Canadian Rocky winds. As with most areas it's best to go out early in the morning and always double check the winds. Alternatives to this lake are Herbert and Waterfowls Lakes which are nearby.
Where to launch:

Vermilion Lakes 
The Vermilion Lakes is a group of lakes in the western part of Banff. They are known for the beautiful surroundings that include reflections of Mount Rundle and Sulfur Mountain on the water. Photographers will love the sunsets here. Wildlife enthusiasts will enjoy seeking out moose, bears, deer, and even wolves. Birders are pretty much-guaranteed loons, ospreys, eagles, and tons of rare and common residents. 
Where to launch:
Kananaskis Lakes
Kananaskis Lakes is a moderate challenge for paddlers and can take a full day to do the nearly 10 miles loop. Most take 4.5 hours to complete the loop and fill in their time with some birding, camping, and hiking in the surrounding area. 
Where to launch:
Barrier Lake
Barrier Lake is a must-see if you are in Kananaskis Country. Those preferring to stay outside of Canmore might find the area more pleasant. The lake is popular especially during the summer and on weekends and we recommend a visit during the week. You will have a short portage from wherever you decide to park. Off the water, hiking is very popular around the water reservoir.
Where to launch: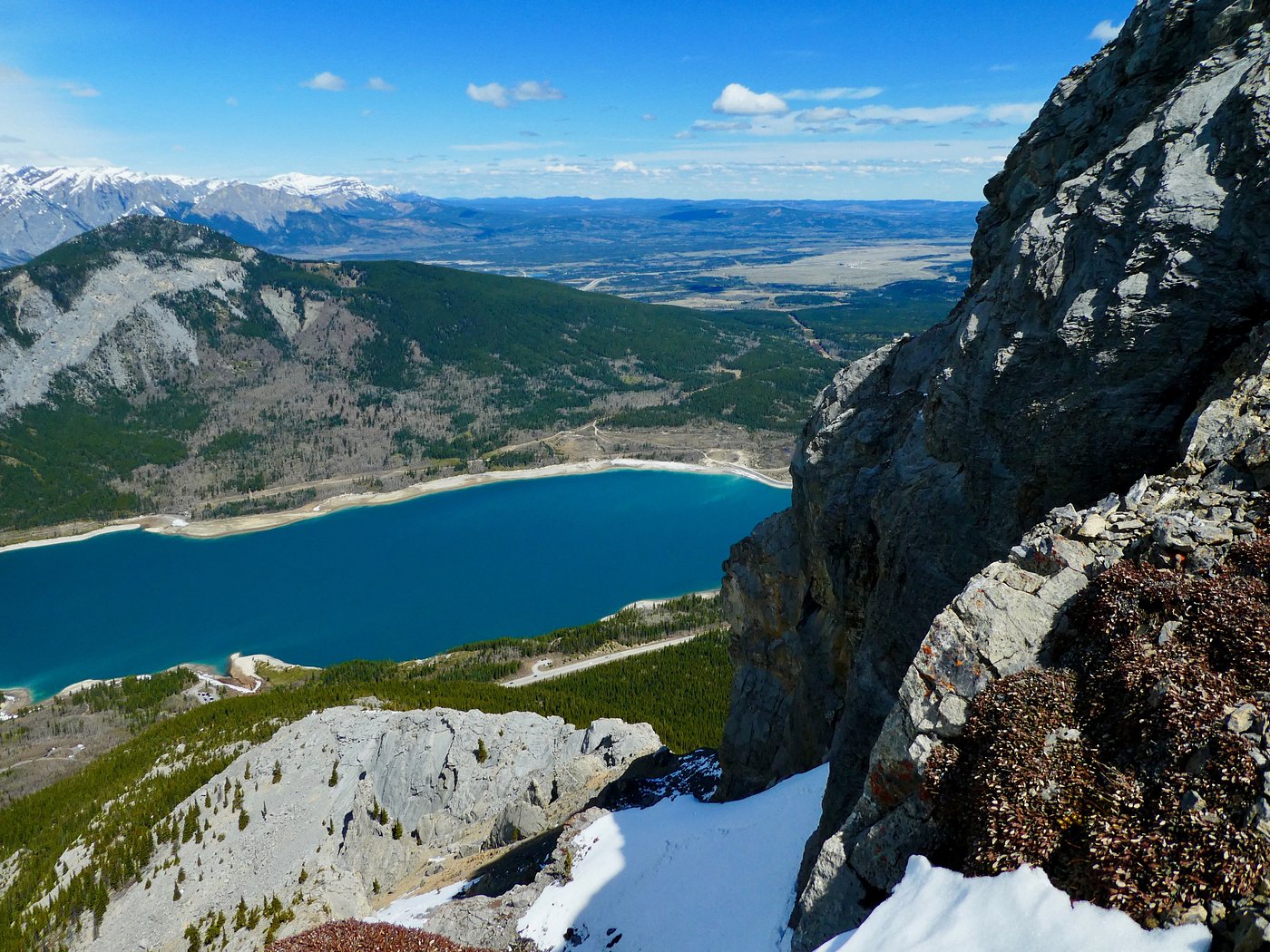 Recommended Kayaking Tours in Banff National Park
First-time visitors may be overwhelmed with their options for getting on a paddle. Fortunately, the Banff National Park Big Canoe Tour gives you a great overview of the park as well as information on the wildlife in the area. 
Those wanting to get out on a paddle in a group will appreciate the Bow River on a 12-seater canoe. Your guide will give you a wildlife tour (Wildlife on the Bow) with interpretation of the surrounding area. You'll likely see elk, eagles, and muskrats as well as other animals. 
Need to Know for  Banff National Park
Banff is home to some of the most picturesque landscapes in Canada. Whether you're kayaking on one of the many tranquil lakes or paddling down a rushing river, you'll be surrounded by stunning mountain views. And if that's not enough, the park is also home to numerous wildlife species, including elk, deer, bighorn sheep, and bears. So make sure to keep your camera handy while kayaking in Banff National Park—you are guaranteed to take some fantastic photos.
When to Visit Banff National Park
Banff National Park is open year-round, but the best time to visit depends on what you want to do. The park is busiest from June to August when the weather is at its warmest and most pleasant. But if you're looking for fewer crowds and cheaper rates, visit in the off-season from September to May. 
Weather in Banff National Park
Keep in mind that the weather can be quite variable during this time, so pack accordingly. The average temperature in Banff during the summer is around 16 degrees Celsius (61 degrees Fahrenheit), while in the winter, it's about -6 degrees Celsius (21 degrees Fahrenheit).
The waters on the lakes are usually the calmest in the morning, so we recommend starting your kayaking adventure early in the day. This will also help you avoid any common afternoon thunderstorms in the Rockies.