Northern California Kayaking Spots: from the Pacific Coast to the Cascades
Northern California is a beautiful place to go kayaking. There are many different types of kayaking available in the area, from calm lakes to challenging rivers. No matter your level of experience, you can find a kayaking trip perfect for you. Many visitors to the state come for the wine tasting, the iconic cities, and the great outdoors! Kayaking is a great way to get out and enjoy the natural beauty of Northern California. It's also a great workout! Whether looking for a relaxing paddle or an adventure-filled day on the water, kayaking is the perfect activity. So grab your paddle and get ready for some fun!
Easy Kayaking Spots in Northern California
While on vacation, it's always nice to get the heart going. Grab a paddle and take a leisurely pace at some of the areas listed below. Northern California has a diverse range of options for the inexperienced from a lake in the mountains near Mount Shasta, bays protecting you from the Pacific Oceans, and rivers with gentle rapids. 
Lake Almanor
Lake Almanor is tucked away in the Shasta Mountain range. This lake borders the Lassen Volcanic National Park and offers picturesque mountain views. The area is perfect for family-friendly trips and outdoor activities, including hiking, biking, and golf. The volume of this lake can be intimidating, but there are so many boat launches you can explore. 
Where to launch: 
Tomales Bay State Park
Tomales Bay is excellent for those seeking a peaceful evening under the stars. With low light in the area, this bay hosts nighttime tours. On the water, you'll see plankton light up, and in the sky, some of the best sky gazing in the state. 
Where to launch:
Humboldt Bay 
Humboldt Bay provides several opportunities for paddlers of all experience levels. Beginners will take in birds, marine life, and a working bay with large ocean vessels and fishing boats. Your exposure to the massive Pacific Ocean means it is always a good idea to check weather and water conditions. Humboldt Bay National Wildlife Refuge is where the birders will want to go. For a 2-hour trip, visit Indian Island. Paddling.com gives excellent insight into the ideal tide situations for kayaking this bay. 
Where to launch: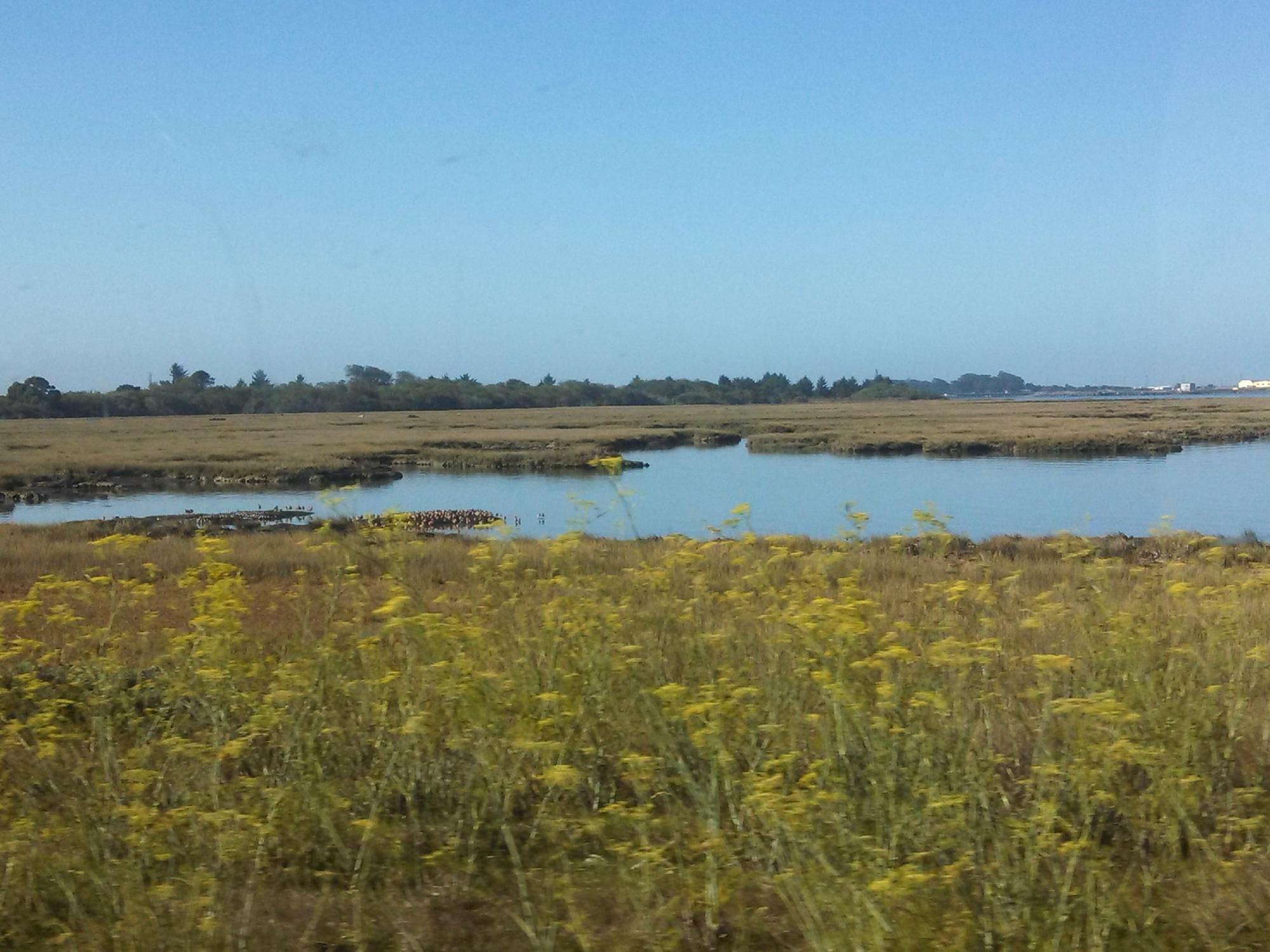 Russian River
A quick one-hour drive north of San Francisco gets you to the beautiful Russian River, ideal for  intermediate (and beginner) paddlers wanting some whitewater action on class II and III rapids. The area is known for being popular with nature enthusiasts with a dense wildlife population. Birders won't be disappointed as there are ospreys, kingfishers, bald eagles, and herons. Off the paddle, the fisherfolk will enjoy catching their next meal, trout or salmon.
Where to launch: 
Difficult and Technical Kayaking in Northern California
When the snows melt and the animals start awakening from hibernation, it's a great time to kick off your winter gear and welcome the whitewater season. Many rivers and tributaries are classified under the National Wild & Scenic River system. Large saltwater bodies can also be explored on the Pacific shoreline. 
Elkhorn Slough – Moss Landing State Wildlife Area
Elkhorn Slough is one of the most popular paddling destinations in the area. Plan ahead, avoid the weekends, and go early in the morning. Folks come out to see the sea otters. This is the largest tidal saltwater marsh in the area. Be mindful of the tides. Bird-watchers will enjoy the fall season. 
Where to launch: 
Lower Klamath River  
The Lower Klamath River is an excellent option for those wanting a whitewater experience. The river has the National Wild & Scenic River system and is suitable for first-time rafters and families. The 18-mile trail gives paddlers Class II-III. 
Where to launch:
California Salmon River
Experienced kayakers will want to head to the California Salmon River for a challenge. This whitewater trail gives 10 miles of class V rapids. The best time to tackle this river is during the spring and early summer after the snow melts. Tight canyon walls surround the river, and multiple runs mean you could be on the water over a few days. Check out the All Outdoors California Whitewater Rafting's detailed map noting the various runs. 
Where to launch:
North Fork of the American River
The North Fork of the American River is a great choice for experienced paddlers if you're visiting Northern California in the springtime. The scenery is spectacular, with excellent fishing, abundant wildlife, and hikes surrounding the area. For those out on a paddle, you may miss these as your adrenaline pumps during a ride down class IV and V whitewater rapids. For planning, check out The American River's website section on the North Fork. 
Where to launch:
National / State Park Kayaking Spots in Northern California
Northern California is filled with national and state parks Lake Tahoe's Emerald Bay State Park, Redwoods National and State Parks, Yosemite, and numerous wildlife reserves mean naturalists will have a lifetime playground both on and off the water. The vast spaces mean you'll want to extend your holiday or consider moving into the Golden State.
Redwoods National and State Parks 
If you're looking for a natural paradise, Redwoods National and State Parks is the place to go. With its awe-inspiring giant redwood trees, pristine rivers and streams, and miles of untouched wilderness, Redwoods National Park is a haven for nature lovers of all ages. For an informative three-hour guided kayaking trip, join the ranger-led tour.
Where to launch:
San Francisco Bay National Estuarine Research Reserve
Most folks coming through Northern California will likely find themselves visiting San Francisco. The San Francisco Bay National Estuarine Research Reserve is an excellent place for a paddle and some fishing. With about 4000 acres of tidal marshes, kayakers can explore the wetlands discovering wildlife, including river otters, great blue heron, and bobcats,
Where to launch:
Napa-Sonoma Marshes Wildlife Area
If you are in wine country, don't forget a side trip to the Napa-Sonoma Marshes Wildlife Area, which spans over 15,000 acres of wetlands. Bring your binoculars as there are tons of eagles, North American beavers, and river otters. The wetlands include open water, tidal sloughs, Baylands, and great insight into the diversity of California's waterscapes. 
Where to launch:
Emerald Bay State Park, Lake Tahoe
The stunning Lake Tahoe is a well-known destination for kayakers and paddle boarders from all over the world. The clear blue waters and spectacular mountain scenery make for an unforgettable experience. There are many different kayaking spots around the lake, so you're sure to find one that suits your ability level.
If you're looking for a challenge, try paddling around Emerald Bay. This area is known for its strong winds and waves, so it's not recommended for beginners. However, it's a great place to test your skills if you're up for an adventure.
Where to launch: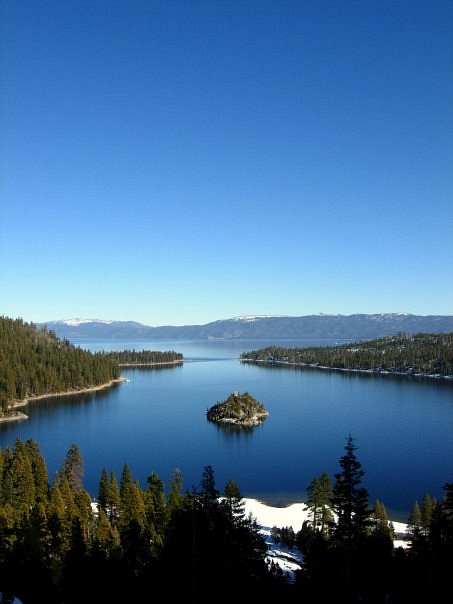 Recommended Kayaking Tours in Northern California
Wine lovers will enjoy the Historic Kayak Tour of Napa Valley, which goes at a relaxing pace, informing paddlers about the region's rich history and culture.  Wildlife can be seen; ask your guide about what to look out for before starting. 
A go-to tour we recommend for families visiting San Francisco city is their Family Bay Kayak Trip by water, passing through the city's famous South Beach Harbor and Mission Creek with a knowledgeable, professional guide.
Need to Know for  Northern California
Kayaking in Northern California is an incredible experience. The region is home to some of the most beautiful scenery in the world, and kayaking is the perfect way to explore it. However, you should know a few things before you go kayaking in Northern California. First, the weather can be unpredictable. It's important to dress appropriately and prepare for warm and cold weather. Second, the currents can be strong, so it's essential to know your limits and paddle within them. Finally, there are many wildlife species in the area, so respect their habitat and avoid disturbing them. With these things in mind, kayaking in Northern California is a fantastic adventure everyone should experience.
When to Visit Northern California
The best time to visit Northern California is in the spring or fall. The weather is mild, and there are fewer crowds than in the summer. Springtime in Northern California is a special treat. The wildflowers are blooming, the days are getting longer, and there's a feeling of excitement in the air. Fall is also a great time to visit, as the leaves change color and the weather cools down. Many significant events take place in Northern California throughout the year. Some of our favorites include the San Francisco International Film Festival (April), the Napa Valley Wine Auction (June), and Halloween in Salem (October). No matter what time of year you visit, there's always something to do in Northern California. From exploring the redwoods to tasting wine in Napa Valley, there's an adventure waiting for you.
Weather in Northern California
The climate is perfect for outdoor activities year-round. The best time to go kayaking in Northern California is during the summer months. The weather is warm, and the water is ideal for paddling. During the winter, the weather can be cool, and the water can be cold. However, if you dress correctly and have a good wetsuit, you can still enjoy kayaking in Northern California. Spring and fall are also great times to go kayaking in Northern California. The weather is mild, and the water is typically calm.