Best Kayaking Spots in Central Oregon, from Bend to the John Day River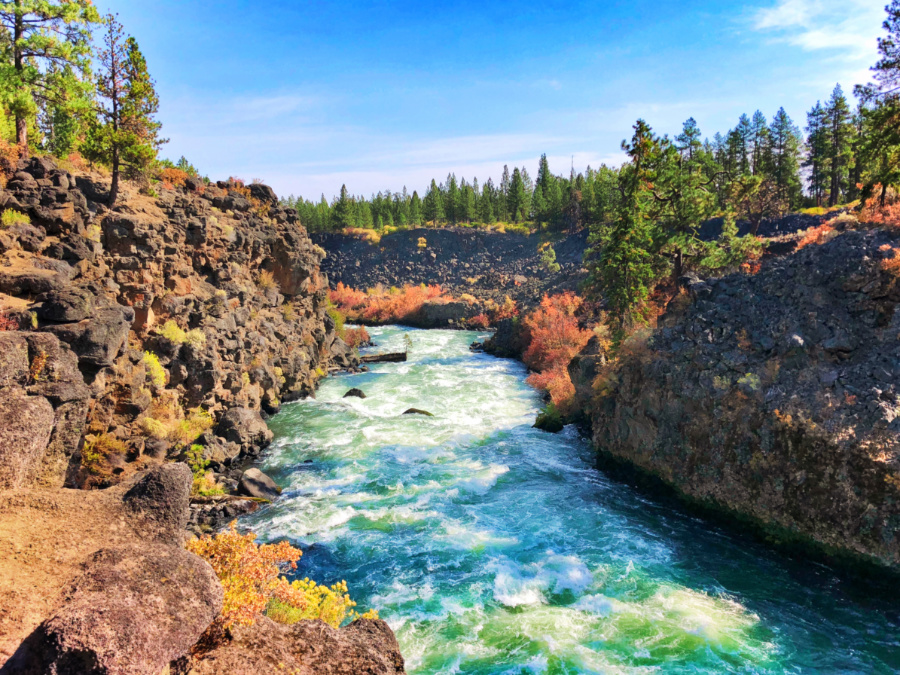 Central Oregon is beautiful for hiking and kayaking. From paddling through downtown Bend to exploring the mountains and high desert via river, Central Oregon is a dream destination. Find out more!
Central Oregon is a hiker and kayaker's paradise. The area is known for its pristine waterways, stunning landscapes, and diverse wildlife. Kayaking opportunities are available year-round, thanks to the region's varied weather patterns and climate. It's not ALL desert (I know that's what you're thinking).
The different seasons bring their own unique set of kayaking challenges and rewards. In the winter, kayakers can enjoy views of snow-capped mountains while paddling through rushing rivers. In the springtime, the melting snow swells the rivers and creates Class III and IV rapids.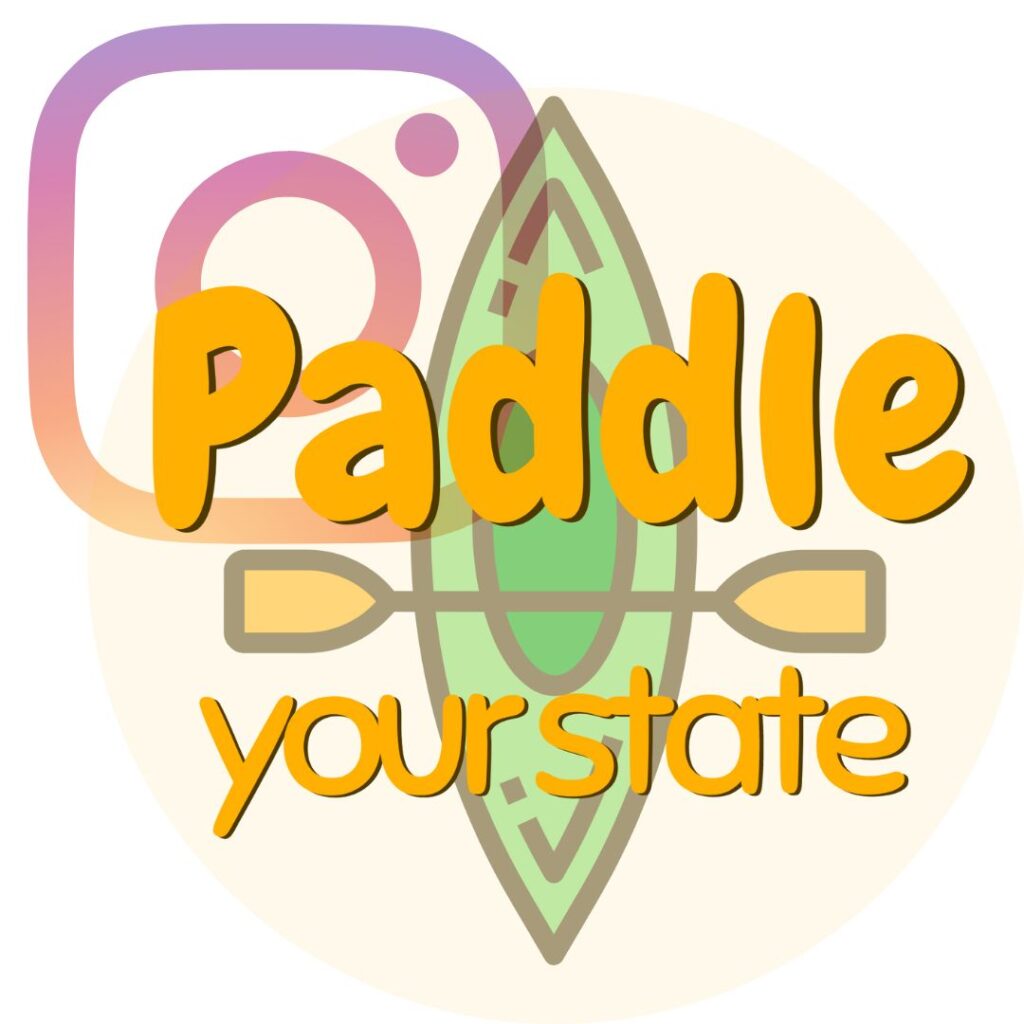 Summers are hot but offer moderate temperatures in the early morning and evening hours, making it an ideal time to paddle one of Central Oregon's many lakes or reservoirs. And in autumn, the leaves on the trees turn beautiful shades of red and orange, providing a picturesque backdrop as kayakers paddle by.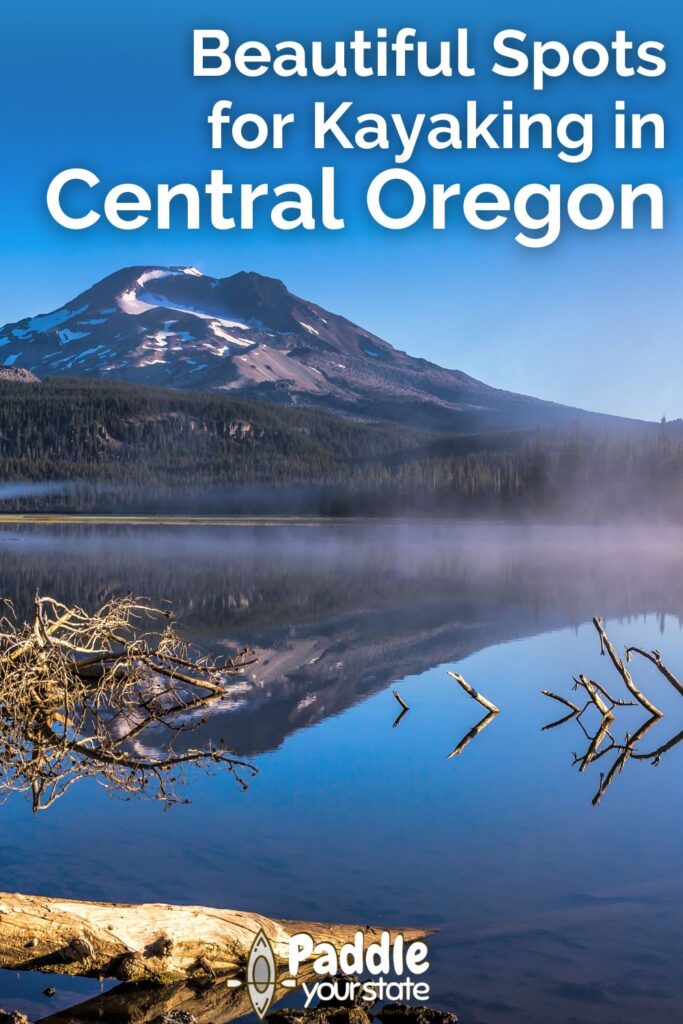 Easy Kayaking Spots in Central Oregon
Home to many tributaries and lakes, the opportunity for beginners or those seeking a leisure paddle are endless. Basing yourself out of Bend, there are options such as Mirror Pond, Sparks Lake, and the Deschutes River.
Deschutes River in Bend
The Deschutes River is a great place to kayak for beginners. The river is wide and slow-moving, making it a great place for kayakers of all levels of experience. There are plenty of areas to stop and take in the scenery and the wildlife viewing. The area is also home to the Bend Whitewater Park which is a kayakers paradise.
Where to launch: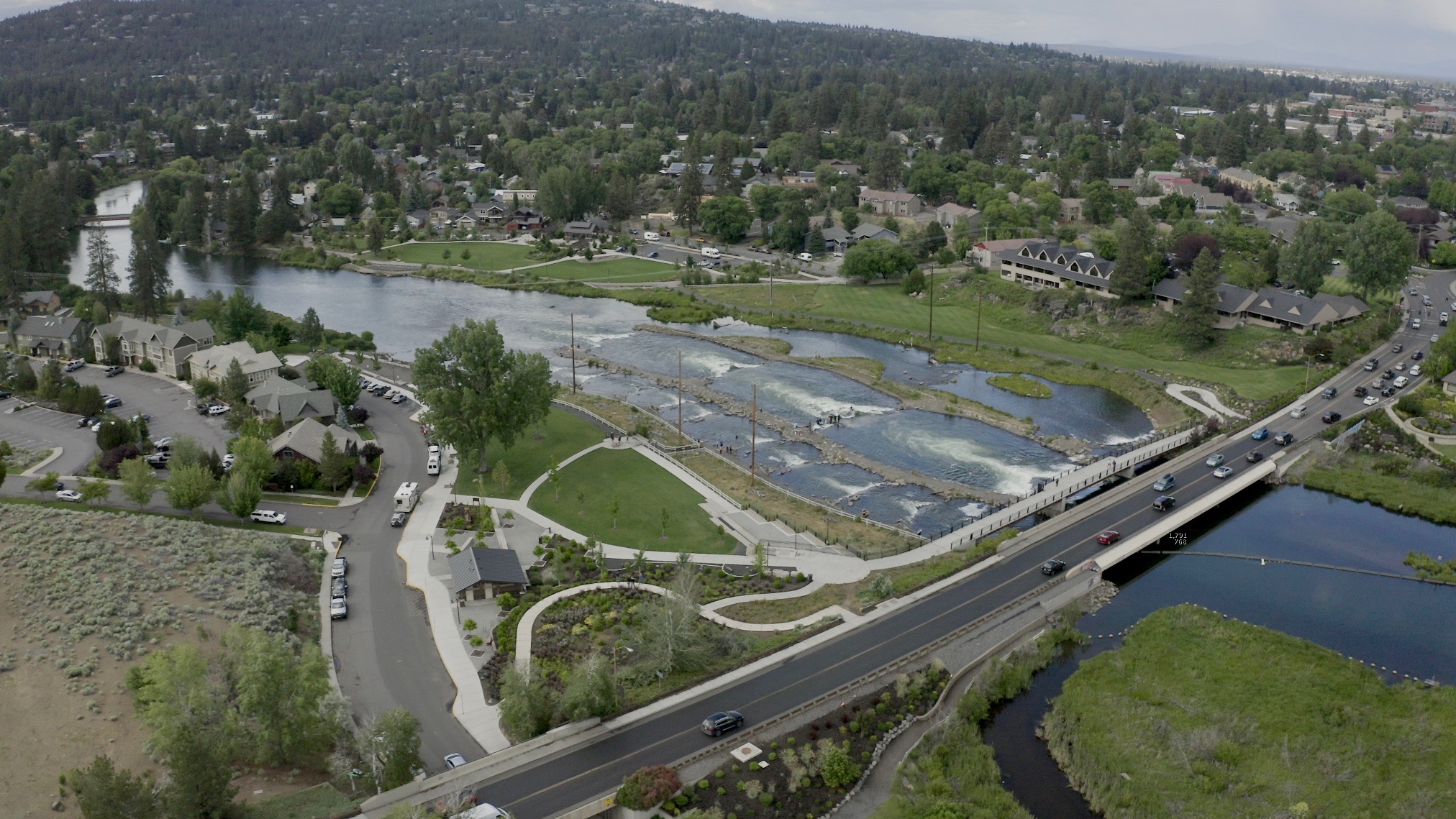 Willamette River in Eugene
I know this if more of western Oregon, but it's NOT the coast, so I'm including Eugene here. The Willamette River is a beautiful kayaking spot that runs through the city of Eugene. The river is calm and plenty of places to stop and explore along the way. The wildlife is plentiful, and kayakers often see bald eagles, ospreys, and herons along the river.
The Willamette River actually continues on through Oregon Wine Country and then eventually through downtown Portland. It's one of the best places to kayak in Portland, so you might as well try it out here too!
Where to launch: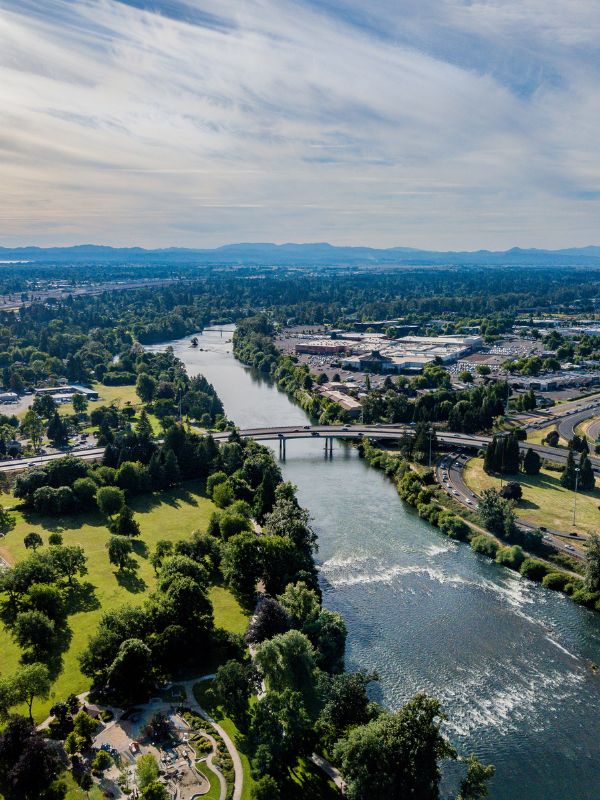 Mirror Pond
Located in the heart of the city of Bend, Mirror Pond is a convenient place to launch a kayak. The area is home to the Bend Kayak School, and the waters are perfect for beginners and those with small children. Mirror Pond is also a great place to SUP.
DID YOU KNOW: Deschutes Brewing
Where to launch: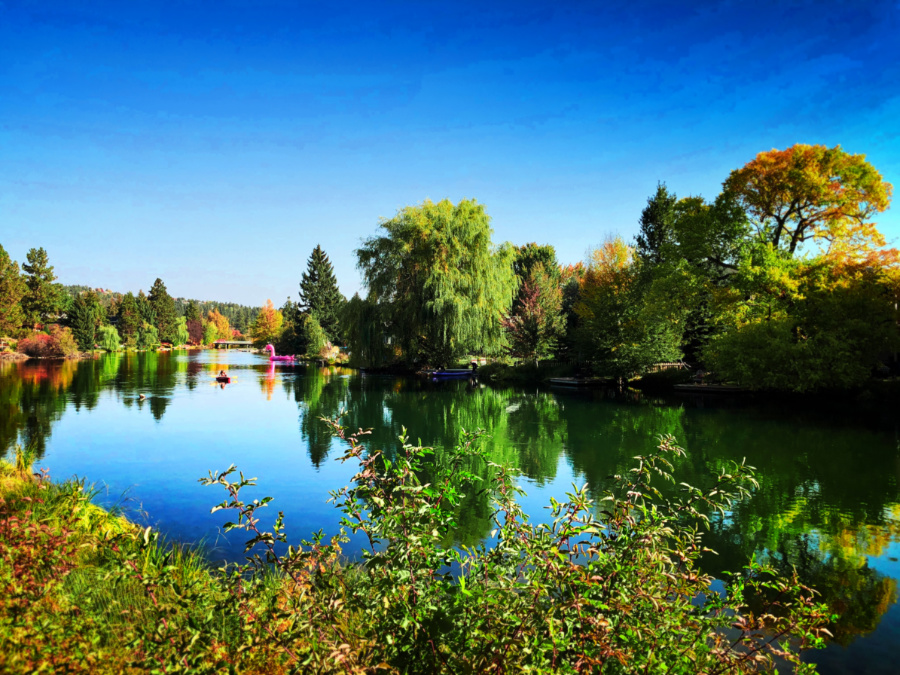 Sparks Lake
Sparks Lake is a quick 20-minute drive west of Bend and is a popular destination for those interested in wetland ecosystems. The area is teeming with wildlife as it is classified as marshlands. We recommend going to see the meadows blooming wildflowers in late spring or early summer. In winter Sparks Lake may freeze over (temporarily) so plan accordingly if you're visiting December through March.
Where to launch: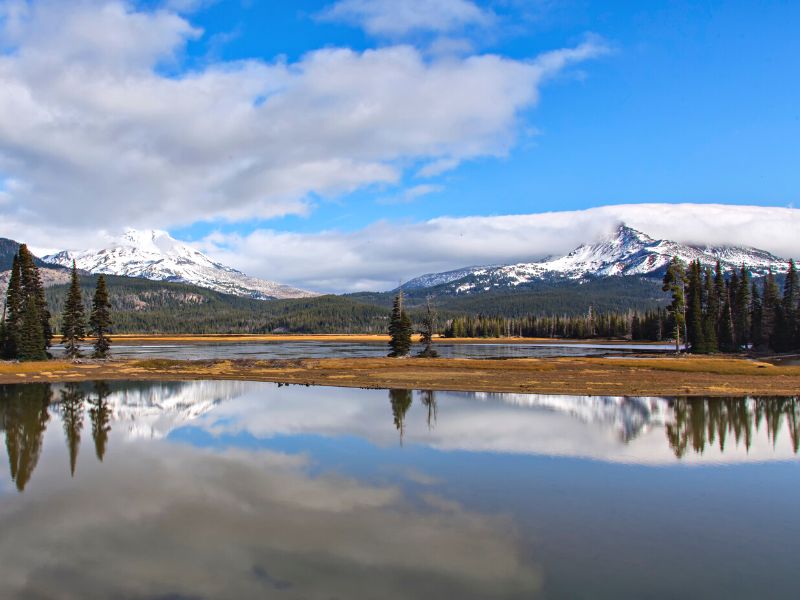 Difficult and Technical Kayaking in Central Oregon
Of the 81 wild and scenic rivers managed by the Bureau of Land Management, Oregon has 34.  With over 1,000 miles of WSRs, there are plenty of opportunities to tackle whitewater rapids. 
Breitenbush River
Breitenbush River is a very popular river in Central Oregon. The area is filled with class III-IV runs with tons of pool droop rapids and beautiful gorges. Breitenbush River Rafting & Kayaking | Whitewater Guidebook outlines what to expect on the 8-mile section from Cleator to Gauging Station. This is a VERY EXPERIENCED run so approach with caution and CURRENT INFORMATION. At any given time there are at least four Class IV rapids on the Breitenbush River.
Where to launch:
Crooked River
For those looking for a challenging IV-V run, check Lone Pine Bridge to Lake Billy Chinook. This run isn't consistent and depends on timing on the river, so check for conditions ahead. Other parts of the river are slow-moving and are suitable for beginners and intermediate paddlers. 
For the mellow kayaker (like me) you can paddle through Smith Rock State Park, which we also love for hiking. Depending on the water level, bring your own PVC kayak and haul it down to the river to enjoy kayaking through this beautiful Central Oregon icon.
Where to launch: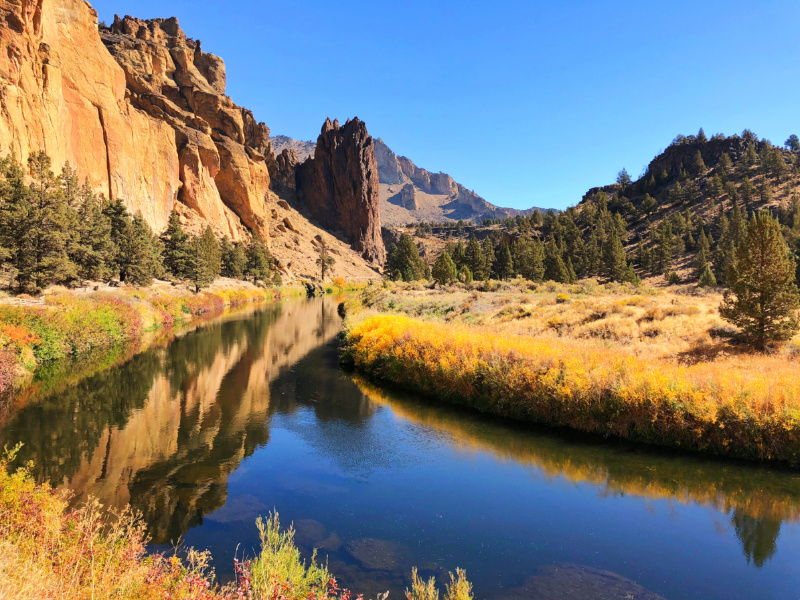 White River
White River is a beautiful waterway that takes paddlers through forests, a desert canyon with some class III and IV rapids in the 12-mile section between White River Crossing and Tygh Valley. Alternatively, a section between Keeps Mill to White River Crossing is fed by melting snow in the spring. Rapids here reach class IV.
This is a very technical paddle with lots of boulder and swift water. Because snow melt directly affects the water lever, late spring brings raging water and extra safety consideration. BE SURE TO BE OFF THE RIVER BEFORE THE FALLS.
Where to launch: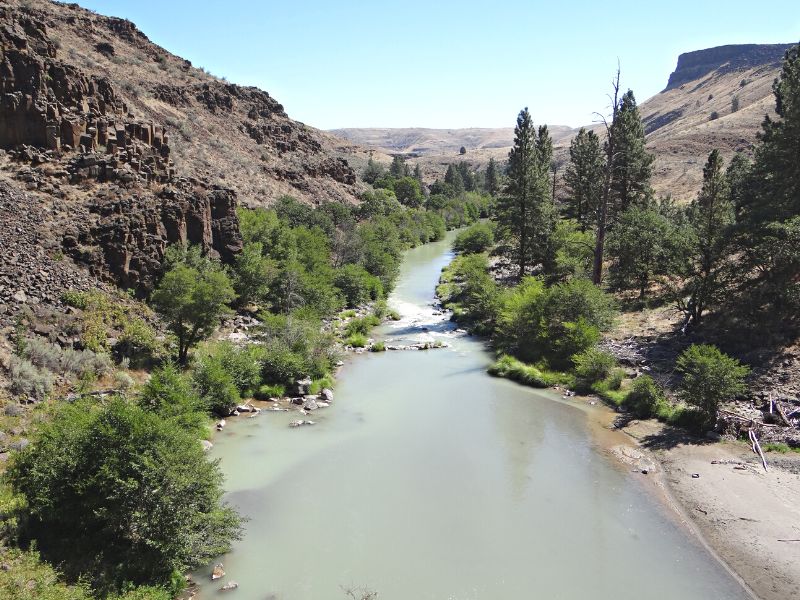 North Fork John Day River 
North Fork John Day River is an excellent trail for those wanting an overnight trip. Surrounded by ponderosa pines and desert landscape, the scenery through the 40+ miles makes for a great Pacific Northwest paddle.
We love this area for all of the geologic history and fossil hunting too. Plan extra time to get your science on when you visit any of the forks of the John Day River.
Where to launch: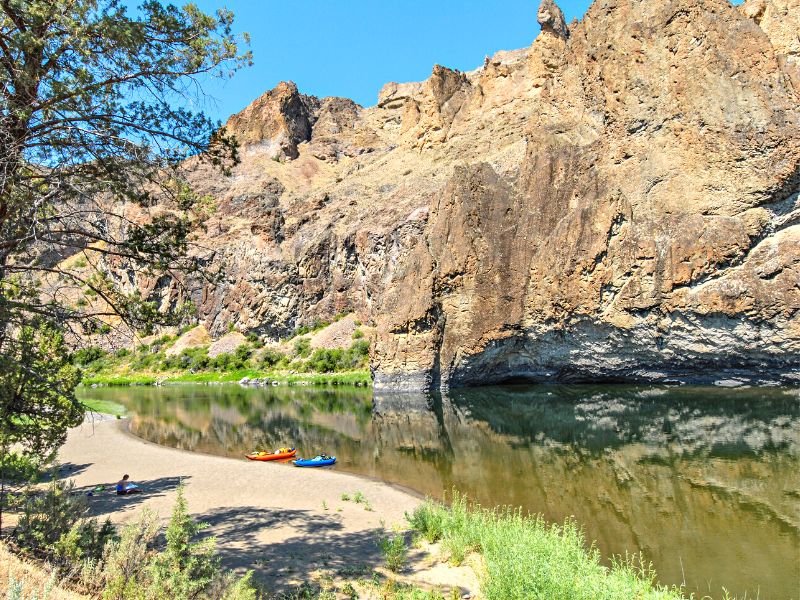 National / State Park Kayaking Spots near [City/Region Name]
The central region of Oregon is home to many state parks and national forests. Waterways run through the LaPine State Park, Tumalo State Park, and many others. Facilities and infrastructure are well suited for paddlers and local outfitters dot the area; otherwise, simply check Bend for outfitters.
LaPine State Park 
LaPine State Park is home to Ponderosa pine forests, expansive meadows, and the beautiful Deschutes River. The area has excellent camping and is ideally situated on the banks of the Deschutes River, perfect for paddling. Check out Tumalo Creek Kayak and Canoe for rentals.
Note: "Tumalo" is a local word and Tumalo Creek Kayak and Canoe is NOT on Tumalo Creek or at Tumalo Falls in the Deschutes National Forest, but is in Bend.
Where to launch:
Tumalo State Park
Tumalo State Park is just a few miles north of Bend. A 2.4-mile section of the Deschutes River trail is commonly used for float trips. The riverbanks are also famous for rainbow trout.
Where to launch: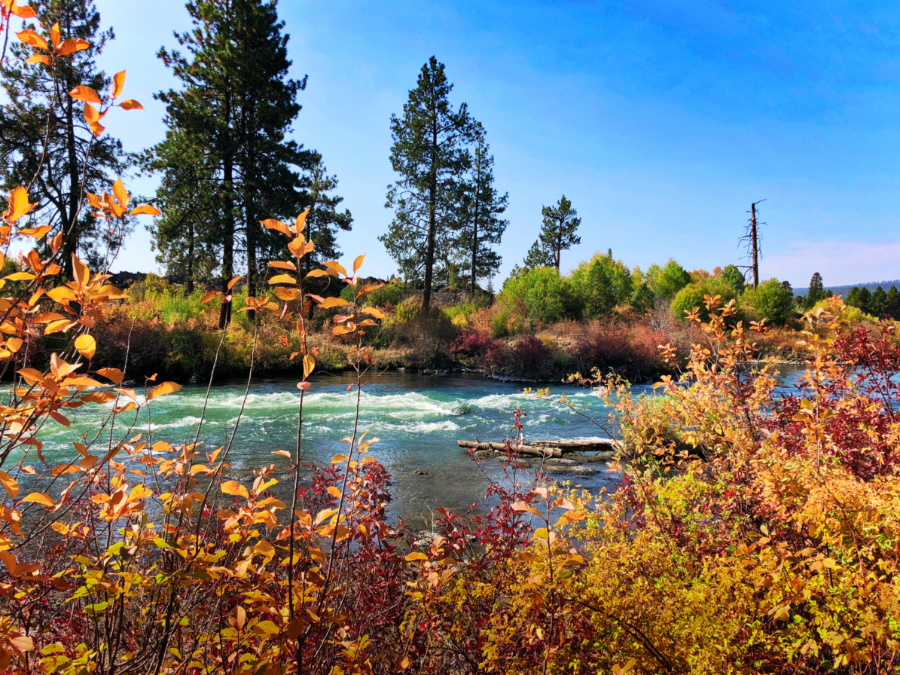 Ochoco Lake and Prineville Reservoir State Parks
Prineville Reservoir State Park is a wildlife-protected area home to golden eagles, bald eagles, osprey, and deer. The park is characterized by waters flowing from the Ochoco Mountain Range into the Crooked River.  There are two campgrounds in the area which are popular on the weekends and in the summer.
Also nearby is Ochoco Lake. This beautiful man-made lake is great for kayaking, SUP and just enjoying swimming. It's located between Prineville and the Painted Hills.
Where to launch: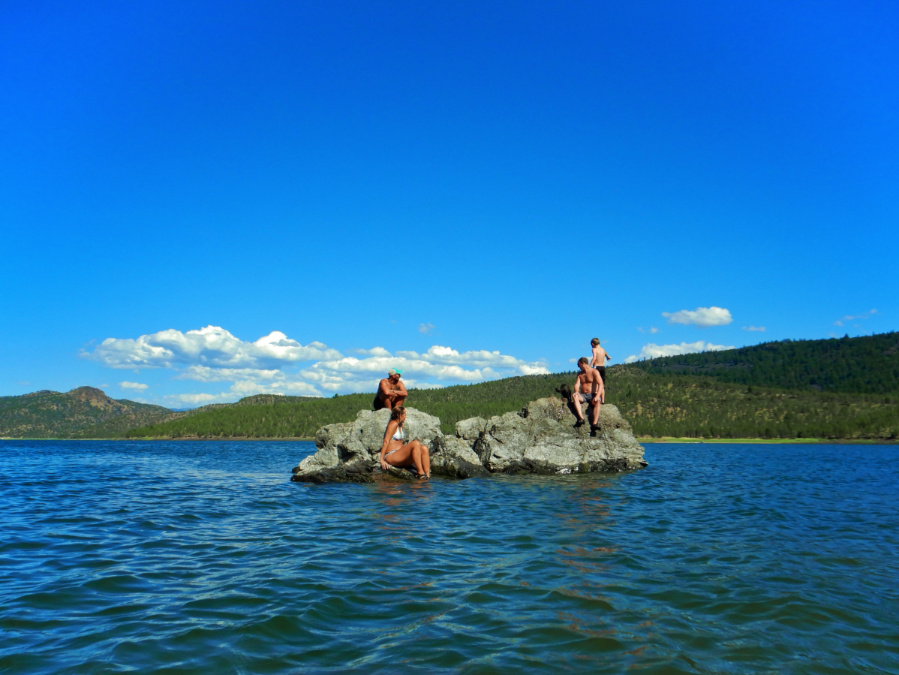 Cove Palisades State Park 
Cove Palisades State Park is located in the heart of Oregon and has two major waterways. The Deschutes and Crooked River carved out canyons and empties out into Lake Billy Chinook. The park is most popular in the summer, especially for swimming and beating the heat. Fishing is popular, and for those wanting a panoramic view of the lake, there's a 6-mile loop on the Tam-a-Láu Trail.
The scenery here is EPIC! It's the Central Oregon kayaking spot you must plan for to get in some canyon views.
Where to launch:
Recommended Guided Tours in Bend
Deschutes River Kayaking Tour from Bend (seasonally available) – Explore the high deserts of Oregon on the upper Deschutes River. Your options are a half-day or full-day trip on the beautiful tributary that gives excellent viewpoints of the Cascade Mountains. Keep your eye out for eagles, otters, or elk.
Guided SUP in Cascade Lakes, Oregon – Just to the southwest of Bend lies Cascade Lakes. This beautiful area is great to explore via SUP. Enjoy a guided tour with happy hour for some of the prettiest scenery and paddling in Central Oregon.
Need to Know for Central Oregon
Central Oregon is an excellent place to kayak, but it's also great to eat! The region is home to many farmers' markets, breweries, and restaurants. There's something for everyone in Central Oregon, and you're sure to find a favorite dish or beverage.
The culture in Central Oregon is also very unique, in that it's very outdoorsy/artsy/rough/refined all at once. There are a variety of events and festivals that take place throughout the year (including brew-fests) and the locals are always friendly and welcoming. Central Oregon is the perfect place for you if you're looking for an adventure kayaking and dining.
If you're looking for more than kayaking in Central Oregon, the Ochoco National Forest and John Day Fossil Beds National Monument are also here. You may have heard of Oregon's Painted Hills? Hiking and geeking out on geology are highly recommended when you plan your visit.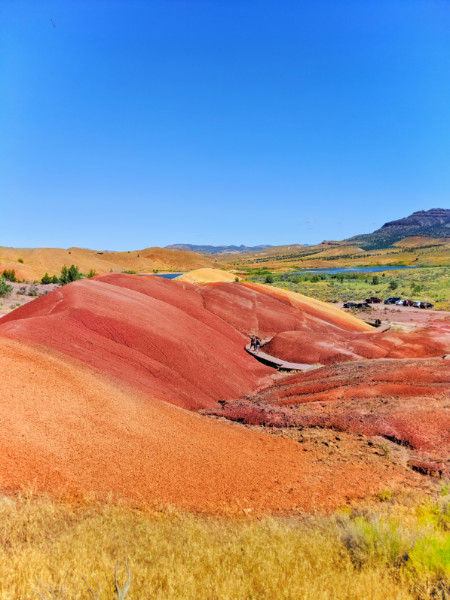 When to Visit Central Oregon
Central Oregon is a popular tourist destination for kayakers and other outdoor enthusiasts. The area has a wide variety of kayaking routes that offer something for everyone, from beginner to experienced kayakers. In addition to the kayaking routes, Central Oregon is also home to many popular annual events, including the Bend Brewfest in August, the Sisters Folk Festival in September, and the Bend WinterFest in February. 
The region is also home to several kayaking festivals and events, which offer kayakers a unique opportunity to explore the area. One of the most popular kayaking festivals in the region is the Deschutes RiverFest, which takes place each year in Bend, Oregon. The festival offers kayakers a chance to paddle the Deschutes River and take in the incredible scenery of Central Oregon. Other popular kayaking events in the region include the Cascade Lakes Swim-a-thon and the Bend Whitewater Festival.
Weather in Central Oregon
The climate in Central Oregon is dry and temperate, with average temperatures ranging from the low 40s to the mid-80s. The area experiences four distinct seasons, with cool, wet winters and hot, dry summers. Spring and fall are short but mild, with temperatures that can vary widely from one day to the next. Because of the area's diverse climate, kayakers can find a route that suits their level of experience and comfort year-round.