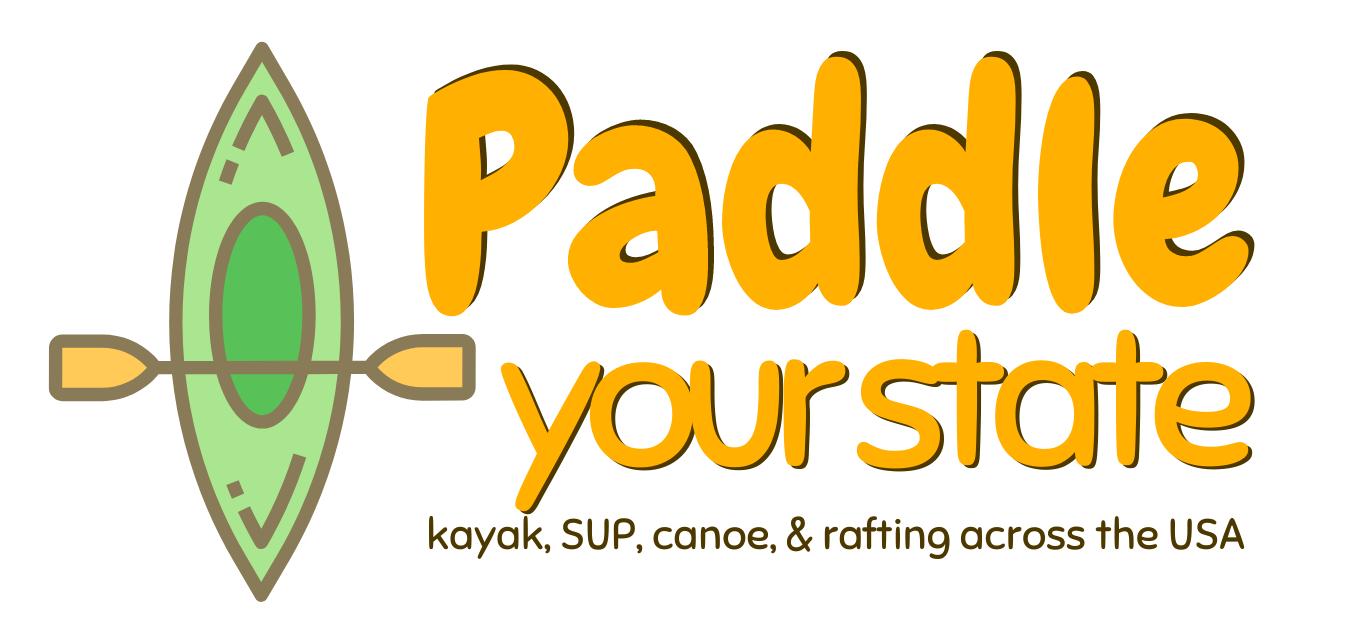 From SoCal to Maine, Florida to the Pacific Northwest, find the best rivers, lakes, streams and bays.
It's great to be a beginner, but it's also awesome to hear from others and have even better experiences!
Get outfitted with the right gear for every budget. Reviews, favorite online shops and more to get you on the water sooner.
Hiring a guide is a great idea if you're visiting a new destination. Check out our top tour recommendations!
Born from the need to easily find paddling spots while traveling, PYS is the go-to resource for waterways, tours, tips and all types of paddling equipment.
Whether you're into SUP, kayaking or rafting with a guide, Paddle Your State has you covered!
Favorite Paddling Destinations (lately)
We love every waterway, for sure, but these have been really sweet and made for great adventures .
Home to the Intracoastal Waterway, more than 1000 fresh water springs, and wildlife found nowhere else, Florida is a dream.
The Pacific Northwest truly is a wonderland. Mountain lakes and coastal estuaries make paddling unforgettable.
From Big Bear to Bodega Bay, California has become the ultimate SUP destination. City paddling and deep into nature
Head out of Toronto and into the waterways of Ontario. Paddling in fall, summer river trails and more.
Midwestern nature showcases the best of calm waters and birdwatching. Madison to Green Bay, endless paddling dreams.
Who knew?! Braided rivers and glacial bays bring paddling to the next level. Scenery and wildlife to leave you speechless.
Finding the right equipment
Don't just do a search and buy the first thing you find. We've got reviews and recommendations for a variety of paddlers who enjoy all kinds of 
Car camping or back country, our top picks for all sorts of gear.
Paddling takes you places you cannot get on foot. Capture it.
It's more than being on the water…
Spending time in nature is good for the soul, yes, but it's also good for society. At Paddle Your State we aim to bring paddling into lives with a holistic approach. Good for the earth, good for the body, good for the community.
Protecting our planet and fostering sustainable tourism.
Connect with like-minded paddlers across North America.
Follow and tag us on Instagram or Facebook
Tag @Paddle_Your_State or use #PaddleYourState to be featured!
Join our newsletter!
It will only take a minute
Latest news from our blog
All the best and newest and more exciting happenings in the paddling world.

Recent reviews, SUP and kayaking routes, guided rafting trip recommendations and more.

[colibri_loop query="true" no_posts_found_text="No posts found" posts="3″ filter_categories="" filter_tags="" filter_authors="" order_by="date" order_type="null"]%5Bcolibri_item_template%5D%0A%20%20%20%20%20%20%20%20%3Cdiv%20%20%20%20class=%22h-column%20h-column-container%20d-flex%20h-col-lg-4%20h-col-md-6%20h-col-12%20%5Bcolibri_post_class%5D%20masonry-item%20style-295-outer%20style-local-344-c275-outer%22%20%20%3E%3Cdiv%20%20%20data-colibri-id=%22344-c275%22%20class=%22d-flex%20h-flex-basis%20h-column__inner%20h-px-lg-2%20h-px-md-2%20h-px-2%20v-inner-lg-2%20v-inner-md-2%20v-inner-2%20style-295%20style-local-344-c275%20position-relative%22%3E%3C!—-%3E%3C!—-%3E%20%3Cdiv%20%20class=%22w-100%20h-y-container%20h-column__content%20h-column__v-align%20flex-basis-100%20align-self-lg-start%20align-self-md-start%20align-self-start%22%3E%3C!—-%3E%20%3Cdiv%20%20%20data-href=%22%5Bcolibri_post_link%5D%22%20data-colibri-component=%22link%22%20%20data-colibri-id=%22344-c276%22%20class=%22colibri-post-thumbnail%20%5Bcolibri_post_thumbnail_classes%5D%20style-296%20style-local-344-c276%20h-overflow-hidden%20position-relative%20h-element%22%20%20%3E%3C!—-%3E%3Cdiv%20%20%20class=%22h-global-transition-all%20colibri-post-thumbnail-shortcode%20style-dynamic-344-c276-height%22%3E%5Bcolibri_post_thumbnail%20link=%22true%22%5D%3C/div%3E%20%3Cdiv%20%20class=%22colibri-post-thumbnail-content%20align-items-lg-center%20align-items-md-center%20align-items-center%20flex-basis-100%22%3E%3Cdiv%20%20class=%22w-100%20h-y-container%22%3E%3C!—-%3E%20%3C/div%3E%3C/div%3E%3C/div%3E%3Cdiv%20%20%20data-colibri-id=%22344-c277%22%20class=%22h-row-container%20gutters-row-lg-2%20gutters-row-md-2%20gutters-row-2%20gutters-row-v-lg-2%20gutters-row-v-md-2%20gutters-row-v-2%20style-297%20style-local-344-c277%20position-relative%22%20%20%3E%3C!—-%3E%3Cdiv%20class=%22h-row%20justify-content-lg-center%20justify-content-md-center%20justify-content-center%20align-items-lg-stretch%20align-items-md-stretch%20align-items-stretch%20gutters-col-lg-2%20gutters-col-md-2%20gutters-col-2%20gutters-col-v-lg-2%20gutters-col-v-md-2%20gutters-col-v-2%22%3E%3C!—-%3E%20%3Cdiv%20%20%20class=%22h-column%20h-column-container%20d-flex%20h-col-lg%20h-col-md%20h-col-auto%20style-298-outer%20style-local-344-c278-outer%22%20%20%3E%3Cdiv%20%20data-colibri-id=%22344-c278%22%20class=%22d-flex%20h-flex-basis%20h-column__inner%20h-px-lg-2%20h-px-md-2%20h-px-2%20v-inner-lg-2%20v-inner-md-2%20v-inner-2%20style-298%20style-local-344-c278%20position-relative%22%3E%3C!—-%3E%3C!—-%3E%20%3Cdiv%20class=%22w-100%20h-y-container%20h-column__content%20h-column__v-align%20flex-basis-100%20align-self-lg-start%20align-self-md-start%20align-self-start%22%3E%3C!—-%3E%20%3Cdiv%20%20%20data-colibri-id=%22344-c279%22%20class=%22h-blog-title%20style-299%20style-local-344-c279%20position-relative%20h-element%22%20%20%3E%3C!—-%3E%3Cdiv%20%20class=%22h-global-transition-all%22%3E%5Bcolibri_post_title%20heading_type=%22h4%22%20classes=%22colibri-word-wrap%22%5D%3C/div%3E%3C/div%3E%3Cdiv%20%20%20data-colibri-id=%22344-c280%22%20class=%22style-300%20style-local-344-c280%20position-relative%20h-element%22%20%20%3E%3C!—-%3E%3Cdiv%20%20class=%22h-global-transition-all%22%3E%5Bcolibri_post_excerpt%20max_length=%2220%22%5D%3C/div%3E%3C/div%3E%3Cdiv%20%20%20%20data-colibri-id=%22344-c281%22%20class=%22h-x-container%20style-301%20style-local-344-c281%20position-relative%20h-element%22%20%20%3E%3C!—-%3E%3Cdiv%20%20%20class=%22h-x-container-inner%20style-dynamic-344-c281-group%22%3E%3C!—-%3E%3Cspan%20%20%20class=%22h-button__outer%20style-302-outer%20style-local-344-c282-outer%20d-inline-flex%20h-element%22%20%20%20%20%3E%3Ca%20%20h-use-smooth-scroll=%22true%22%20href=%22%5Bcolibri_post_link%5D%22%20%20data-colibri-id=%22344-c282%22%20class=%22d-flex%20w-100%20align-items-center%20h-button%20justify-content-lg-center%20justify-content-md-center%20justify-content-center%20style-302%20style-local-344-c282%20position-relative%22%3E%3C!—-%3E%3C!—-%3E%20%3Cspan%20%3Eread%20more%3C/span%3E%20%3Cspan%20%20class=%22h-svg-icon%20h-button__icon%20style-302-icon%20style-local-344-c282-icon%22%3E%3C!–Icon%20by%20Icons8%20Line%20Awesome%20(https://icons8.com/line-awesome)–%3E%3Csvg%20version=%221.1%22%20xmlns=%22http://www.w3.org/2000/svg%22%20xmlns:xlink=%22http://www.w3.org/1999/xlink%22%20id=%22angle-right%22%20viewBox=%220%200%20512%20545.5%22%3E%3Cpath%20d=%22M207.5%20100.5l176%20176%2011%2011.5-11%2011.5-176%20176-23-23L349%20288%20184.5%20123.5z%22%3E%3C/path%3E%3C/svg%3E%3C/span%3E%3C/a%3E%3C/span%3E%3C/div%3E%3C/div%3E%3C/div%3E%3C/div%3E%3C/div%3E%3C/div%3E%3C/div%3E%3C/div%3E%3C/div%3E%3C/div%3E%0A%20%20%20%20%20%20%5B/colibri_item_template%5D%0A%20%20%20%20%20%20[/colibri_loop]